We make technology easy.
Die Produktpalette mit Cloud-, Internet- und Solution-Services bietet einfache, effiziente und kostengünstige Lösungen. Diese sind wichtig, damit agile Organisationen sofort mit leistungsstarken Services beginnen und sich auch weiter entwickeln können.
Unsere Services dienen Kunden, die eine sichere und verlässliche IT-Infrastruktur mit einem einzigen Ansprechpartner ihres Vertrauens schätzen.
Securebit will sich weiterhin in das Segment Cyber-Sicherheitslösungen entwickeln. Securebit's Lösungen unterstützen Start-Up's und KMU-Organisationen.
Chief Executive Officer
Als Geschäftsführer stehe ich für unsere Kunden und Leistungen persönlich ein.
Mitarbeiter
Aus Persönlichkeitsschutz verzichten wir aktuell auf die Publikation von Bilder und Namen unserer Mitarbeiter.
Beratung
Support
Administration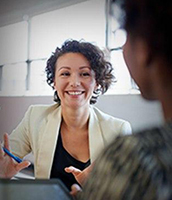 References and links
For direct or indirect references to external websites ("hyperlinks"), which lie outside the area of responsibility of the author, a liability obligation would come into force only in the case in which the author has knowledge of the contents and it would be technically possible and reasonable to prevent the use in case of illegal content. The author hereby expressly declares that at the time of linking, no illegal content was recognizable on the linked pages. The author has no influence on the current and future design, content or authorship of the linked pages. Therefore he dissociates himself hereby expressly from all contents of all linked / linked sides, which were changed after the link setting. This statement applies to all links and references within the own internet offer as well as to foreign entries in guest books, discussion forums and mailing lists. For illegal, incorrect or incomplete contents and in particular for damages resulting from the use or disuse of such information, the provider of the page to which reference was made, not the one who only links to the respective publication.