Situation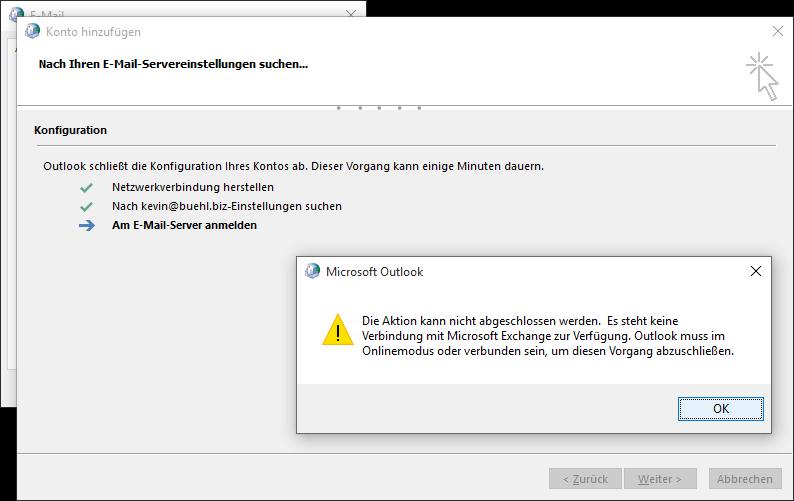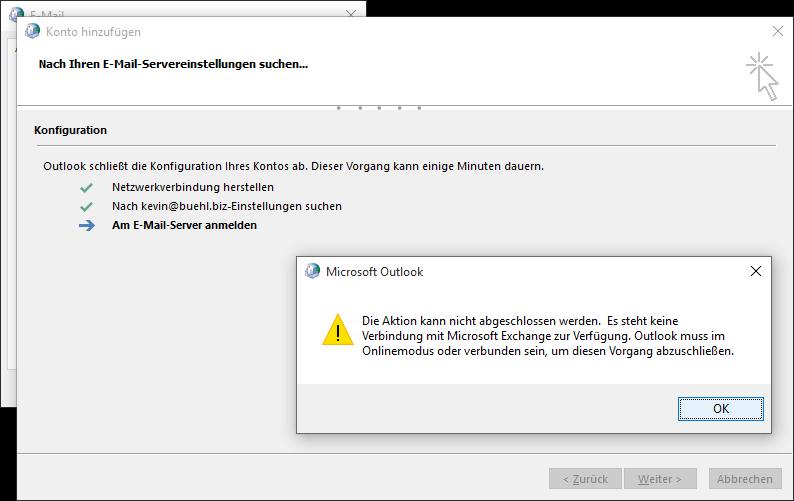 Outlook 2013 Fehler
Ich habe heute Microsoft Exchange 2016 installiert und wollte nun die ersten Microsoft Outlook Clients auf diesen Server einrichten, leider habe ich immer die folgende Meldung erhalten:
Die Aktion kann nicht abgeschlossen werden. Es steht keine Verbindung mit Microsoft Exchange zur Verfügung. Outlook muss im Onlinemodus oder verbunden sein, um diesen Vorgang abzuschliessen.
To view this entry in full, you must be a customer of Securebit AG. You can order any product from our range.
If you are already a customer, you can log in
here
.