Problem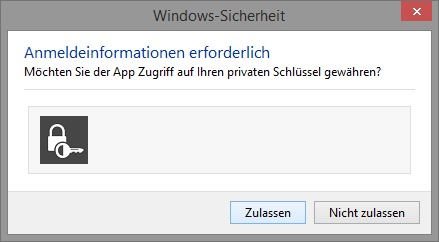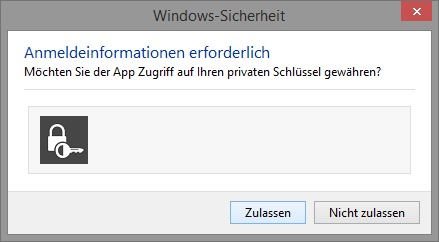 Windows Sicherheit
Ich Signiere meine E-Mails mit Outlook 2013, immer wenn ich eine neue E-Mail schreibe und Outlook zuvor geöffnet habe erhalte ich fie folgende Meldung:
Möchten Sie der App Zugriff auf Ihren privaten Schlüssel gewähren?
Mich stört diese Meldung, deshalb hier die Lösung wie Sie diese Meldung nicht mehr erhalten.
To view this entry in full, you must be a customer of Securebit AG. You can order any product from our range.
If you are already a customer, you can log in
here
.