Vorowrt
Ich wollte mich heute von meinem Microsoft Windows 8.1 Client zu einem MSSQL Server mit Navicat verbinden. Allerdings konnte Navicat den Native Client nicht installieren. Wie Sie diesen manuell installieren erkläre ich hier.
Fehler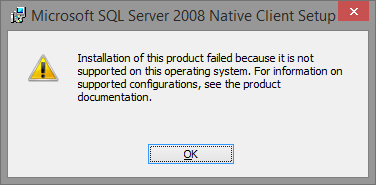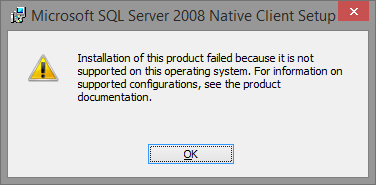 Windows Sicherheit
Installation of this product failed because it is not supportet on this operating system. For information on supported configurations, see product documentation.
To view this entry in full, you must be a customer of Securebit AG. You can order any product from our range.
If you are already a customer, you can log in
here
.