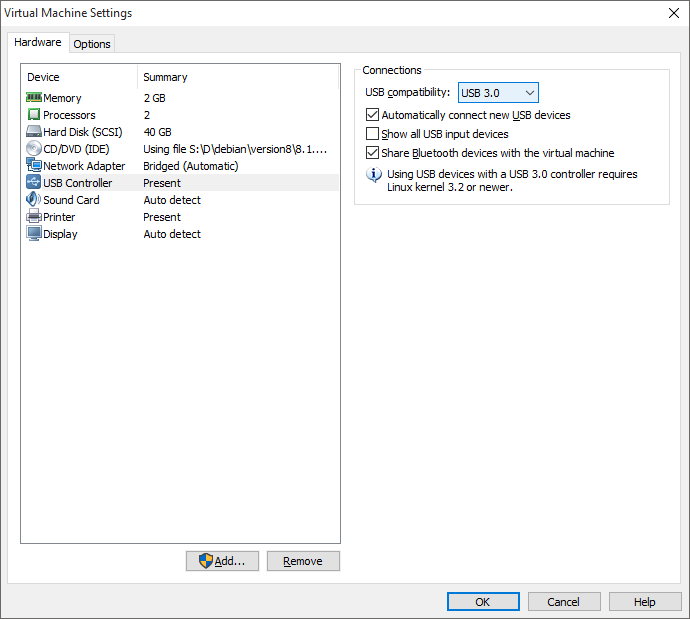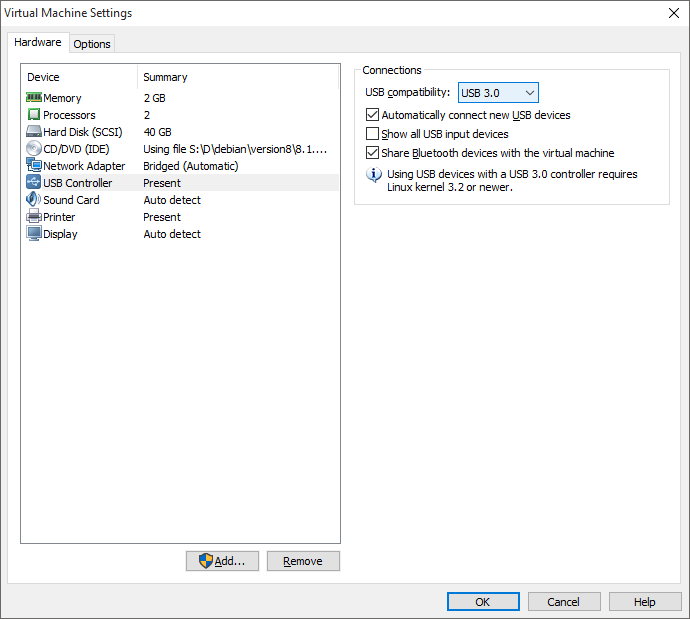 VM Settings
Ich wollte heute einige ISO Images auf meinen USB Stick kopieren. Allerdings konnte ich diesen nicht in die virtuelle Maschine durchschleifen.
The device \"Kingston DataTraveler 3.0\" was unable to connect to its ideal host controller. An attempt will be made to connect this device to the best available host controller. This might result in undefined behavior for this device.
Fahren Sie die virtuelle Maschine herunter und öffnen Sie die Einstellungen der virtuellen Maschine. Wählen Sie in der Liste den USB-Controller aus und stellen Sie die USB Version in rechten Dropdown auf USB 3.0.
To view this entry in full, you must be a customer of Securebit AG. You can order any product from our range.
If you are already a customer, you can log in
here
.