Vorwort
Ich besitze ein Plesk System und möchte, dass dieses System die DNS-Zonen zu einem sekundären Linux Debian Server mit Bind9 transferiert. Wie das Funktioniert, erkläre ich hier. Ich verwende für Plesk ein Linux Debian 7.8 und für den sekundären DNS ein Linux Debian 8.0.
Plesk-System


Slave DNS Manager
Damit Plesk den Slave DNS Server verwalten kann, müssen Sie die Erweiterung
Slave DNS Manager
installieren. Klicken Sie dazu links in der Navigation auf
Erweiterungen
und danach auf
Katalog der Erweiterungen
. Suchen Sie nach der Erweiterung
Slave DNS Manager
und klicken Sie auf
Installieren
. Sie werden nach der Installation auf die Seite
Erweiterungsverwaltung
weitergeleitet.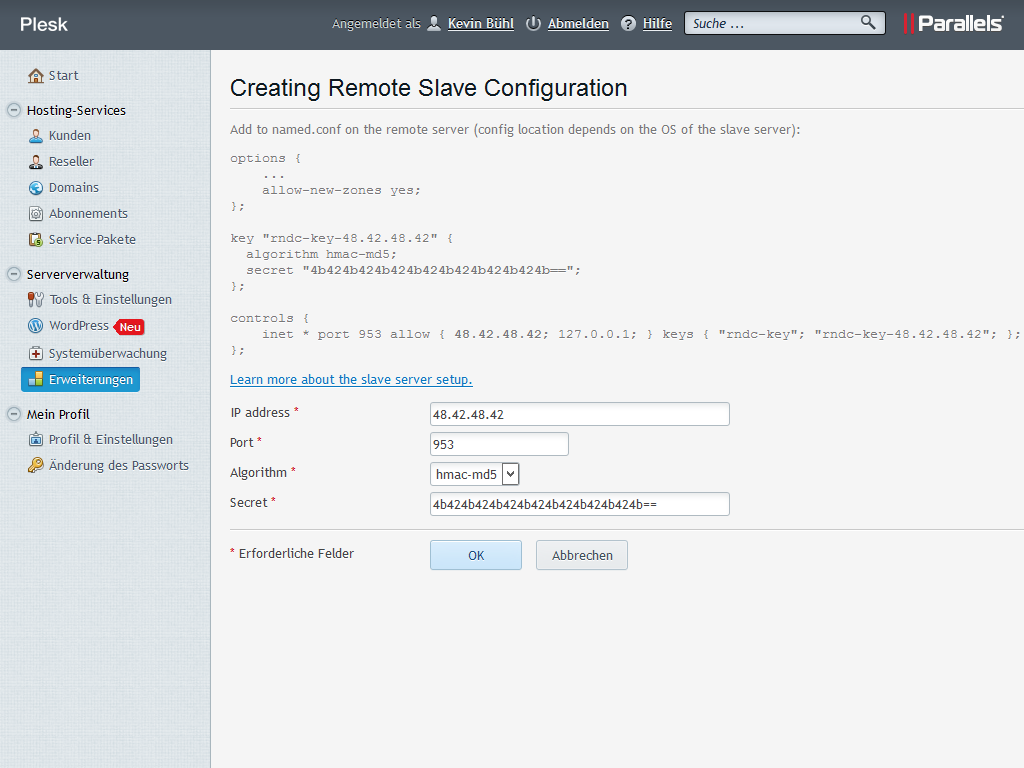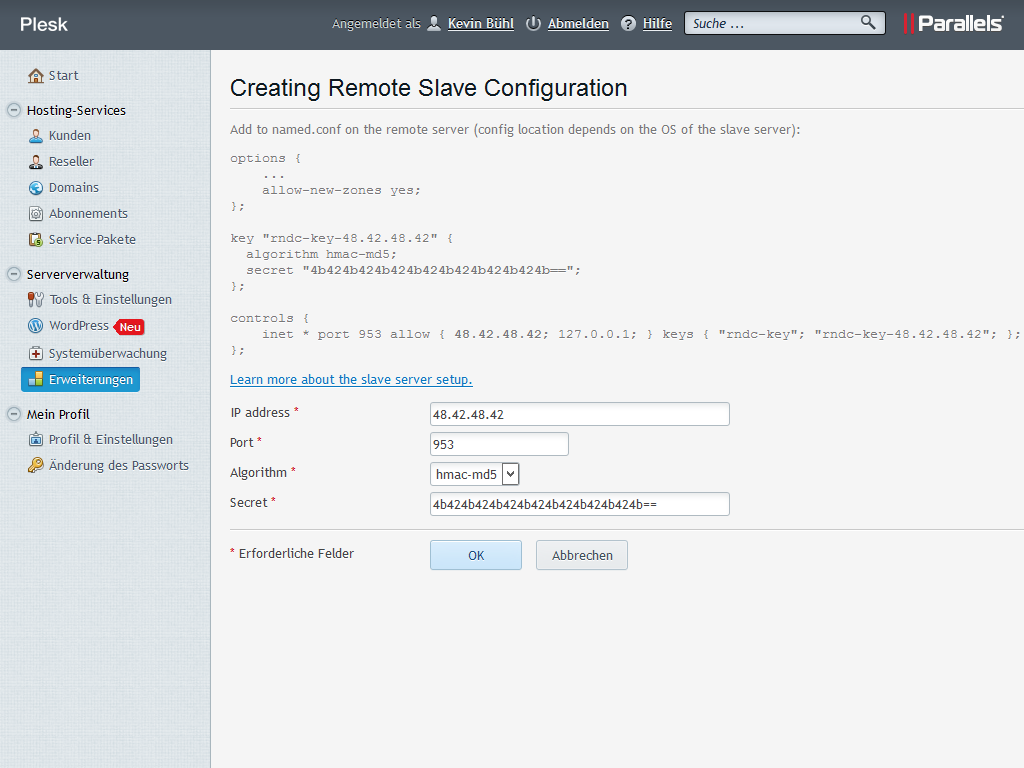 Slave DNS Manager
Wählen Sie nun die
Slave DNS Manager
-Erweiterung aus. Klicken Sie nun auf
Add Slave
um einen Slave DNS Server erstellen. Geben Sie hier die IP-Adresse des sekundären DNS Servers an. Lassen Sie diese Seite geöffnet und Verbinden Sie sich mit der Shell des sekundären DNS-Servers. Führen Sie hier die folgenden Schritte aus.
To view this entry in full, you must be a customer of Securebit AG. You can order any product from our range.
If you are already a customer, you can log in
here
.