Problem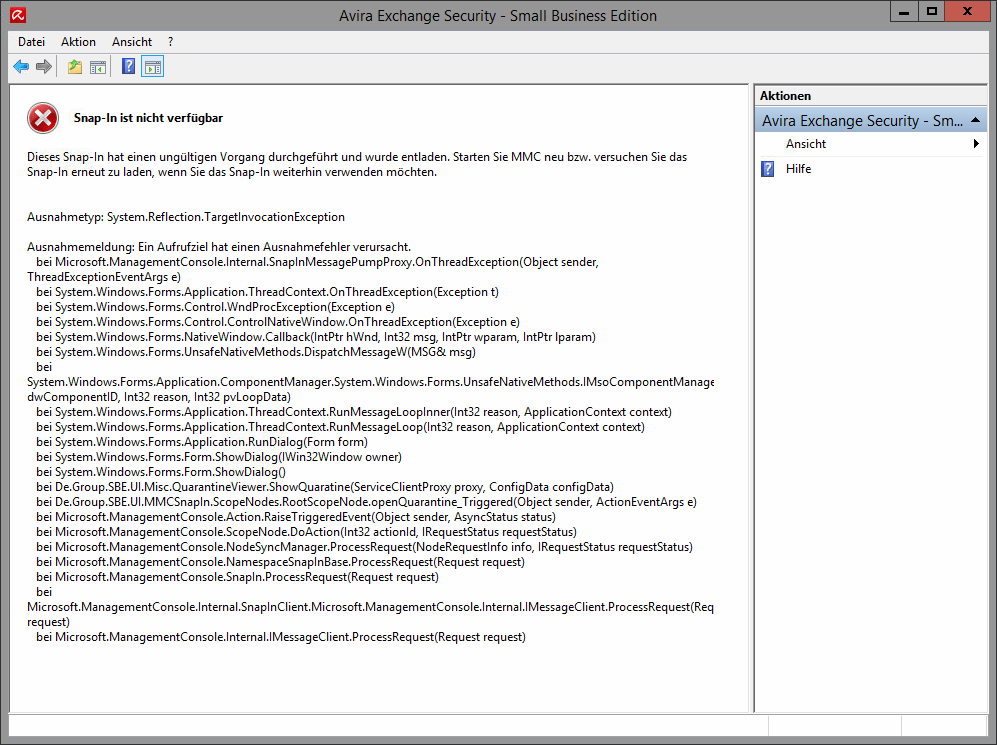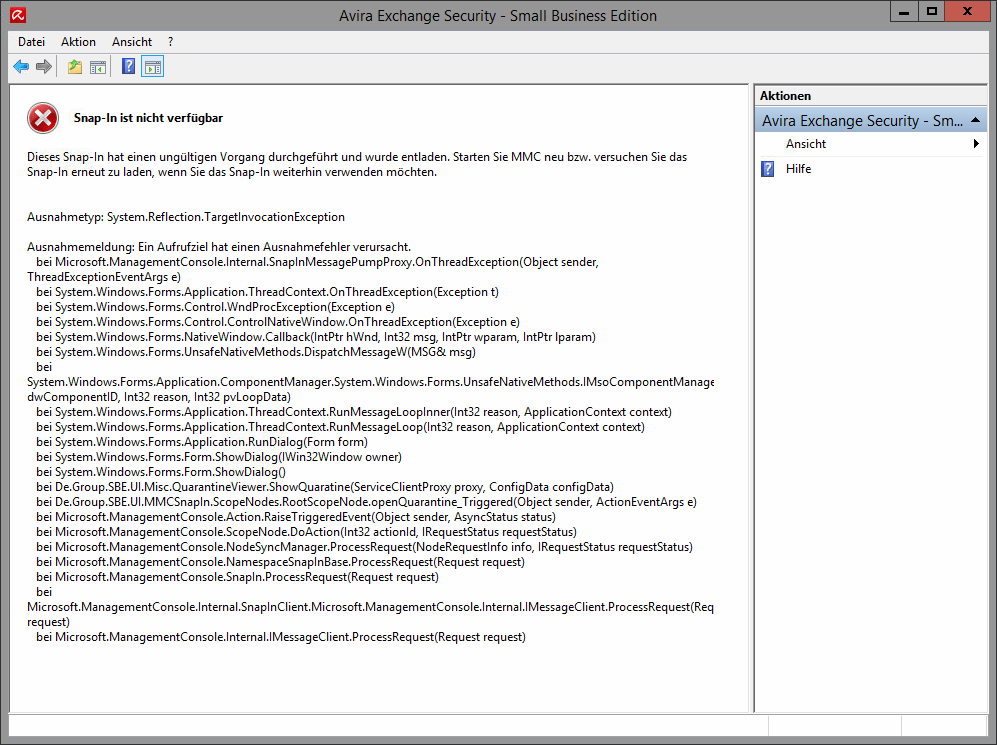 Snap-In ist nicht verfügbar
Ich könnte auf einem Microsoft Windows Server 2012 R2 mit Microsoft Exchange 2010 die Avira Quarantäne nicht öffnen.
Snap-In ist nicht verfügbar.

Dieses Snap-In hat einen ungültigen Vorgang durchgeführt und wurde entladen. Starten Sie MMC neu bzw. versuchen Sie das Snap-In erneut zu laden, wenn Sie das Snap-In weiterhin verwenden möchten.
Ausnahmetype: System.Reflection.TargetInvocationException
To view this entry in full, you must be a customer of Securebit AG. You can order any product from our range.
If you are already a customer, you can log in
here
.