Download
Laden Sie sich die aktuelle MailEnable-Version von der
This link has been removed. Links are only visible for members. Please login with your username and password and try again.
herunter.
Vorbereitung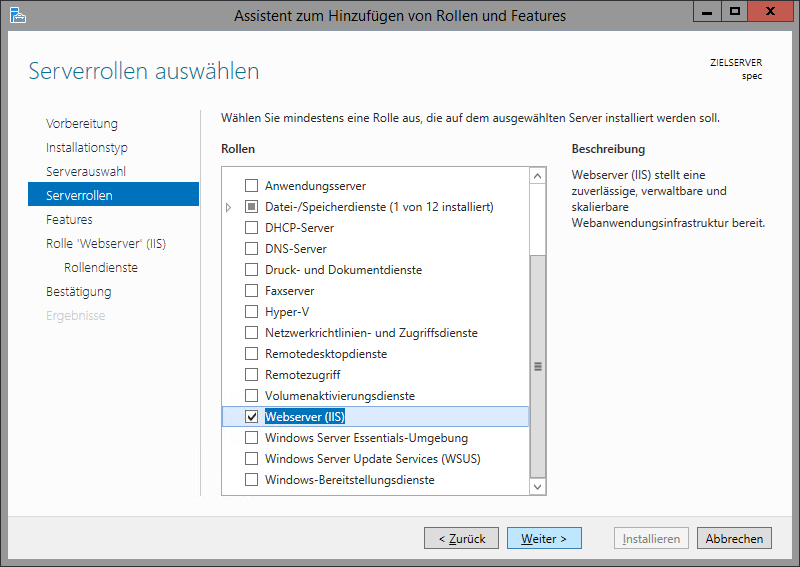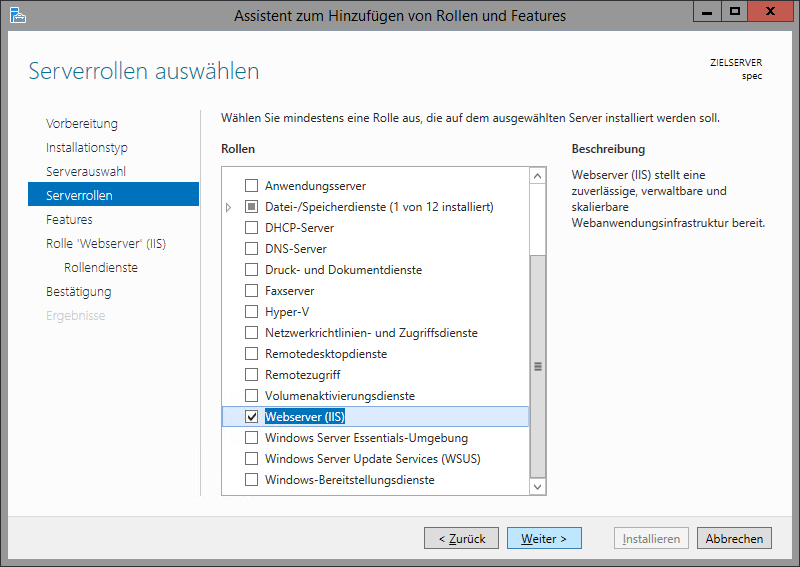 IIS Webserver
Starten Sie den Microsoft Windows
Server-Manager
, klicken Sie oben Rechts auf
Verwalten
und dann auf
Rollen und Features hinzufügen
.
Navigieren Sie nun mit
Next
durch den Assistenten, bis zum Menüpunkt
Serverrollen
. Wählen Sie in der Liste
Webserver (IIS)
aus und bestätigen Sie die Auswahl mit
Next
.
Installieren Sie nun den Webserver und beenden Sie den Assistenten.
To view this entry in full, you must be a customer of Securebit AG. You can order any product from our range.
If you are already a customer, you can log in
here
.