Vorwort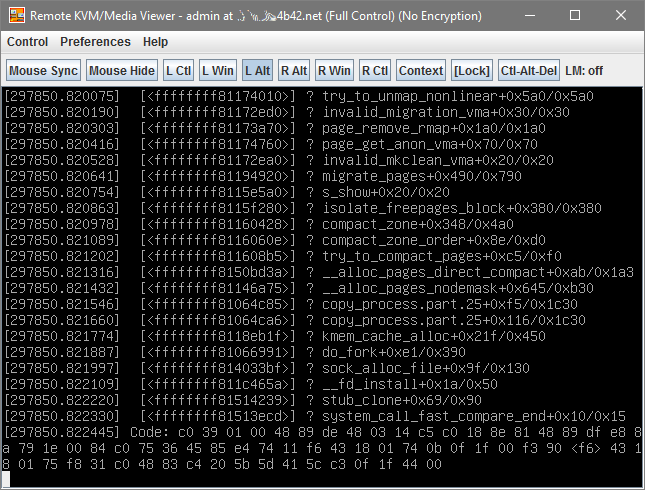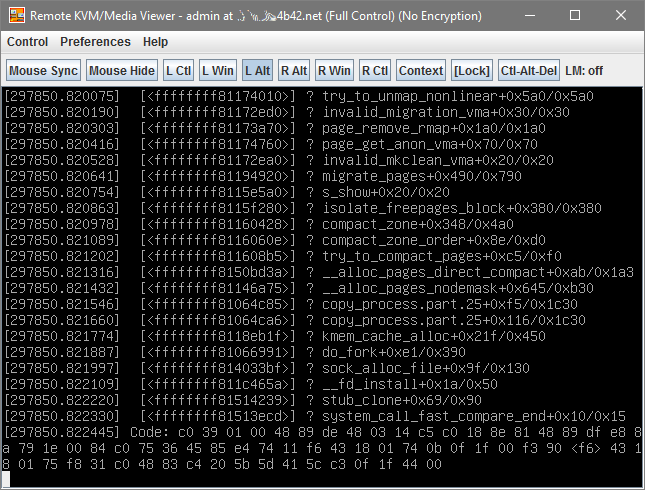 ILO Debian Kernel Panic
Mein Linux Debian 8 Jessie ist nach einigen Tagen nicht mehr erreichbar da ein Kernel Panic ausgelöst wird.
Da Kernel Panic Nachrichten nur noch in der Konsole ausgegeben werden, gibt es keinen anderen Weg also diese von der Konsole auszulesen. Allerdings habe ich in der HP ILO RemoteConsole nur eine Auflösung von 640x480 Pxiel. Da ich nur ein Teil der Ausgabe sehe, möchte ich die Gesamte Ausgabe über die Serielle-Schnittstelle (RS232) ausgeben und mit einem anderen Linux System abfangen und in eine Datei schreiben.
Voraussetzungen
- RS232 Schnittstelle an dem System mit den Problemen
- RS232 Null-Modem Kabel
- RS232 Schnittstelle oder USB zu RS232 Adapter
To view this entry in full, you must be a customer of Securebit AG. You can order any product from our range.
If you are already a customer, you can log in
here
.