Situation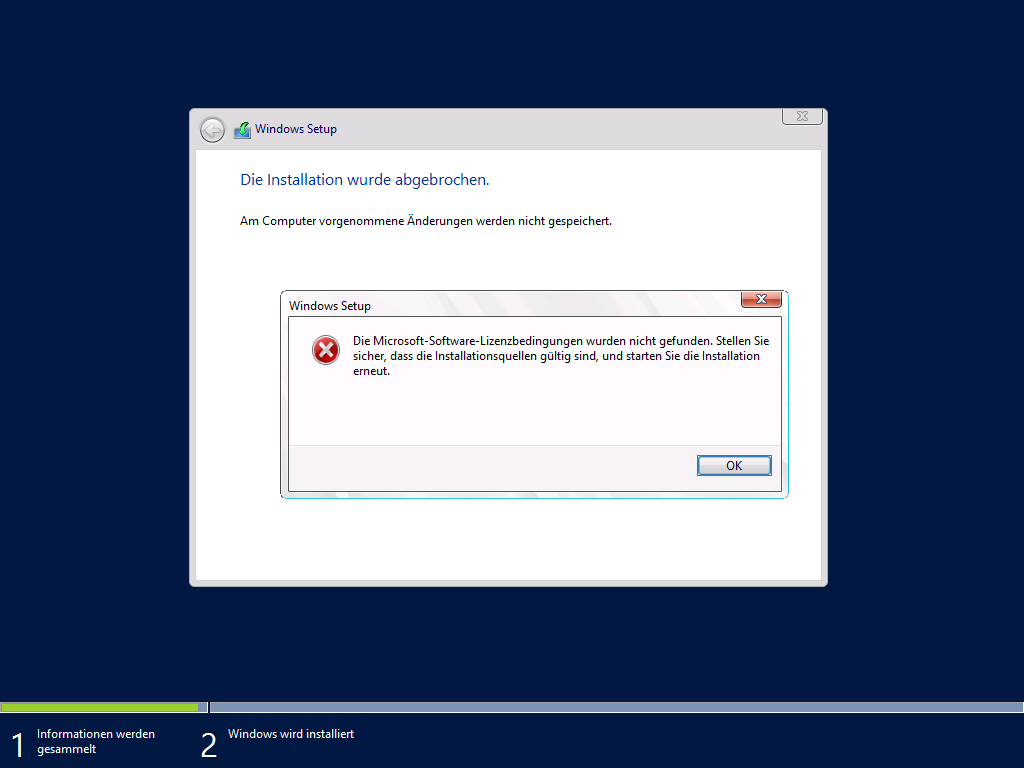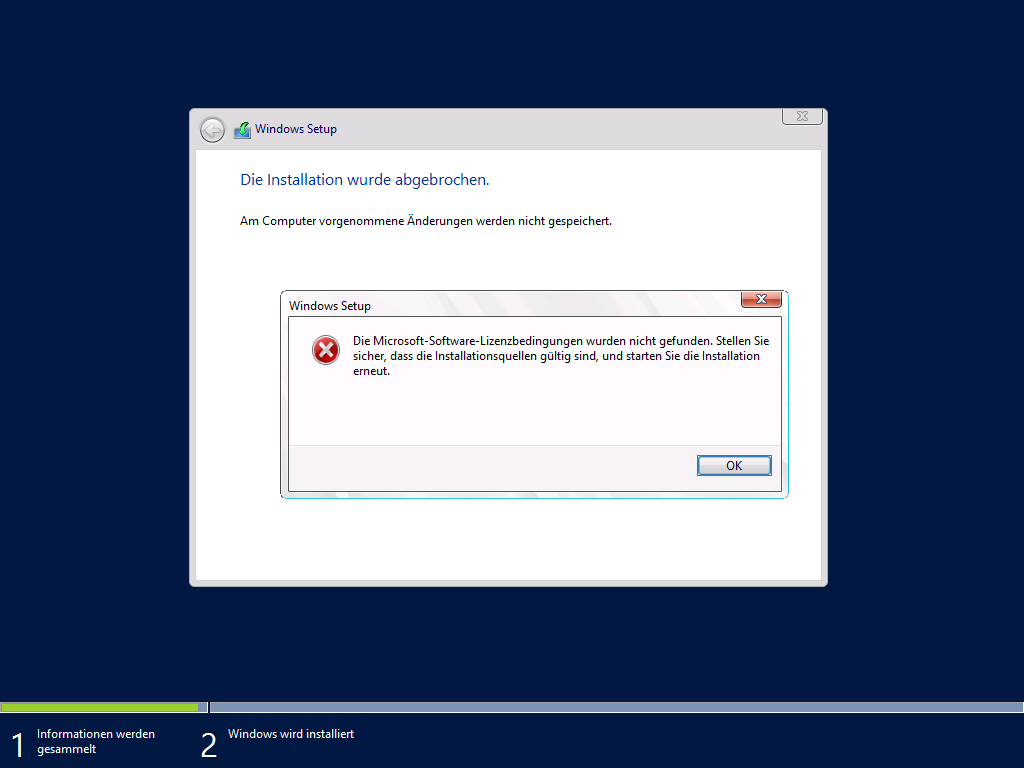 Windows Setup
Ich wollte in Hyper-V eine neue virtuelle Maschine für mein Active Directory erstellen. Nach der Auswahl der Serverversion Standard oder Datacenter, mit oder ohne Grafische Oberfläche, habe ich folgende Fehlermeldung erhalten:
Die Microsoft-Software-Lizenzbedingungen wurden nicht gefunden. Stellen sie sicher, dass die Installationsquellen gültig sind, und starten Sie die Installation erneut.
To view this entry in full, you must be a customer of Securebit AG. You can order any product from our range.
If you are already a customer, you can log in
here
.