Problem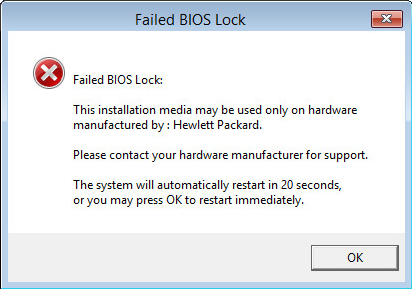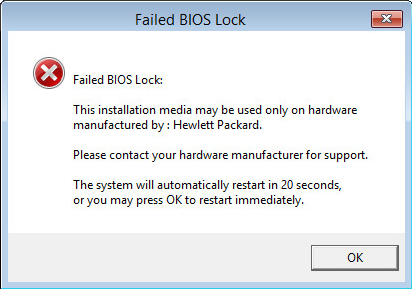 Failed BIOS Lock
Als HP Fachhändler ist möglich, eine Microsoft Windows Lizenz gleich beim Kauf eines Hewlett-Packard Proliant Servers dazu zu bestellen. Dies zu einem wesentlich günstigeren Preis als ein OEM Produkt.
Der einzige Unterschied (neben den Hewlett-Packard gebrandeten Datenträger) ist eine integrierte Prüfroutine um den Hardwaretyp festzustellen und eine Installation auf einem anderen System zu verhindern.
Wird das Microsoft Windows Betriebssystem unter VMware virtuell installiert, bricht die Installation mit einer Fehlermeldung ab.
To view this entry in full, you must be a customer of Securebit AG. You can order any product from our range.
If you are already a customer, you can log in
here
.