Situation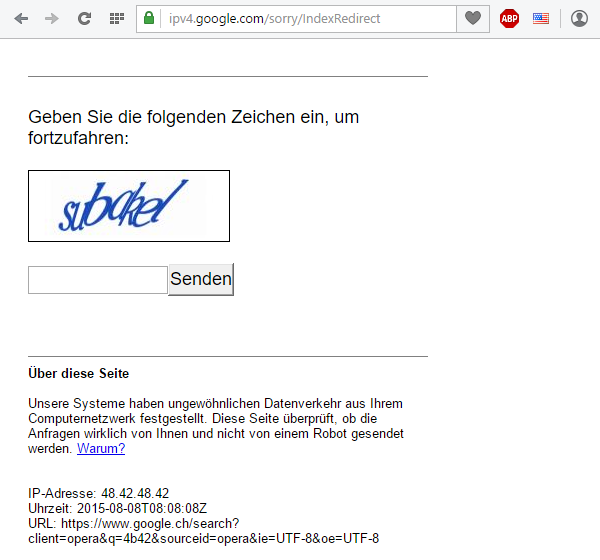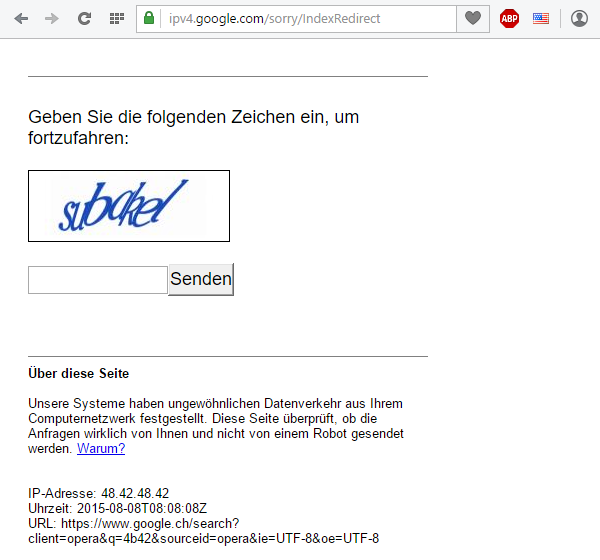 Google Captcha
Ich betreibe einige Server im Netzwerk von OVH. Auf den Terminalservern, werde meine Suchanfragen bei Google mit der folgenden Meldung blockiert:
Unsere Systeme haben ungewöhnlichen Datenverkehr aus Ihrem Computernetzwerk festgestellt. Diese Seite überprüft, ob die Anfragen wirklich von Ihnen und nicht von einem Robot gesendet werden.
Gibt man den Text des Captchas ein, können einige Suchanfragen durchgeführt werden. Aber nach kurzer Zeit wird man erneut zu der Eingabe eines Captchas aufgefordert.
Als Endkunde kann man hier wenig tun, ich habe dieses Problem an meinem Internetdienstanbieter OVH weitergeleitet. Mit einer Antwort vom OVH Support ist in einigen Monaten zu rechnen, da der Support seit mehr als einem Jahr mit dem Kundenzuwachs extrem überfordert ist und so wie es scheint mangelt es auch an qualifiziertem Personal oder an Finanziellen mitteln.
To view this entry in full, you must be a customer of Securebit AG. You can order any product from our range.
If you are already a customer, you can log in
here
.