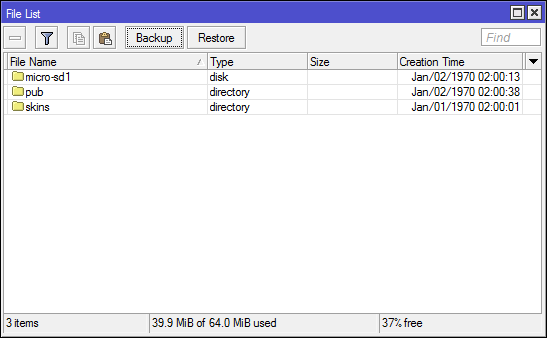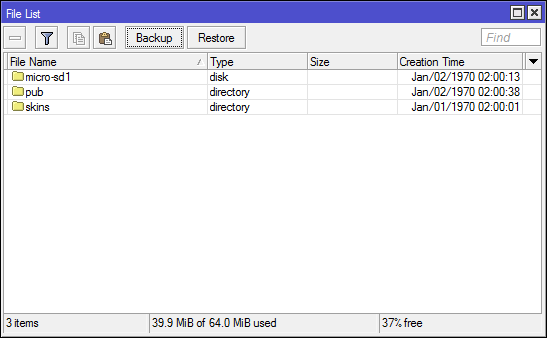 MikroTik Dateiliste
MikroTik Router-Konfigurationen können Sie jederzeit über die Dateiliste sichern und/oder wiederherstellen.
Verbinden Sie sich dazu mit Ihrem MikroTik Router und wählen Sie links in der Navigation Files.
Nun öffnet sich die Dateiliste. Hier sehen Sie alle Dateien wie Konfigurationen, Zertifikate uvm.
To view this entry in full, you must be a customer of Securebit AG. You can order any product from our range.
If you are already a customer, you can log in
here
.