Vorwort
VMware vCenter Server vereinfacht die Administration der einzelnen vSphere Server.
Voraussetzung
Für die Installation von VMware vCenter Server 5.5 benötigen Sie einen Microsoft Windows Server 2012 mit mindestens 4 GB Arbeitsspeicher.
Installation
Single Sign On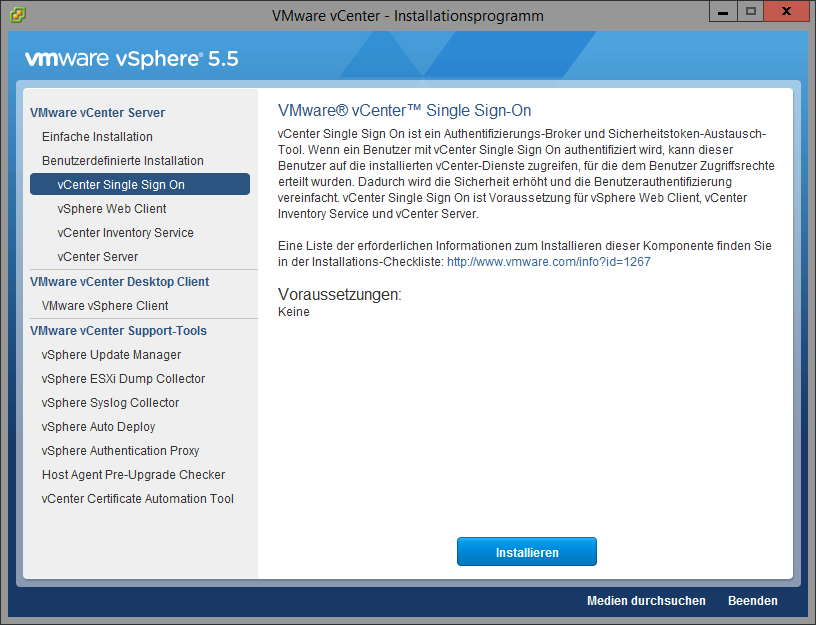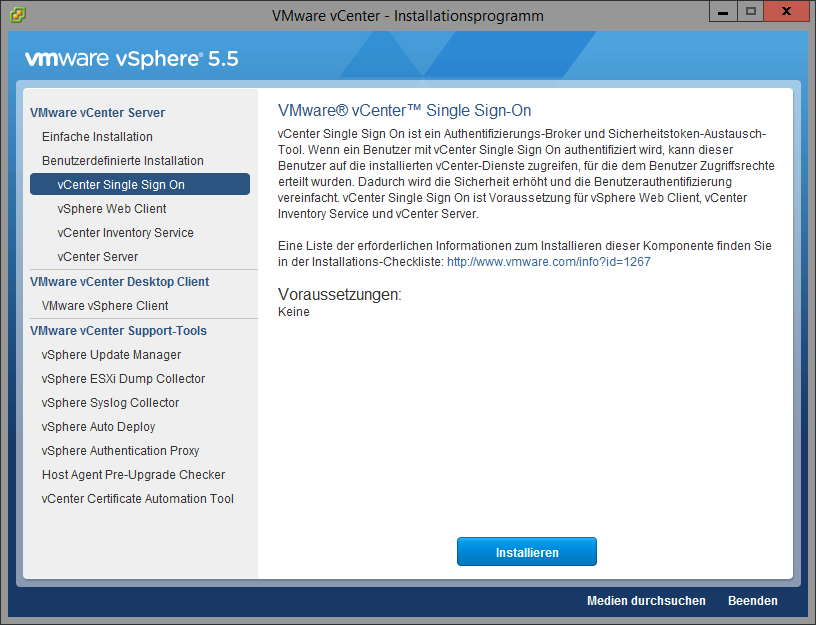 vCenter Single Sign-On
To view this entry in full, you must be a customer of Securebit AG. You can order any product from our range.
If you are already a customer, you can log in
here
.