Vorbereitung
Prüfen Sie zuerst ob und welche Version der HPE
Smart Storage Administrator CLI
Software installiert ist:
esxcli software vib list|grep ssacli
ssacli                         2.65.2.0-6.5.0.4240417                HPE        PartnerSupported  2016-11-11
Download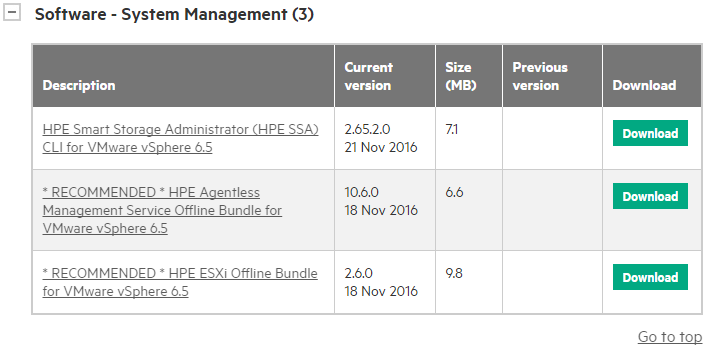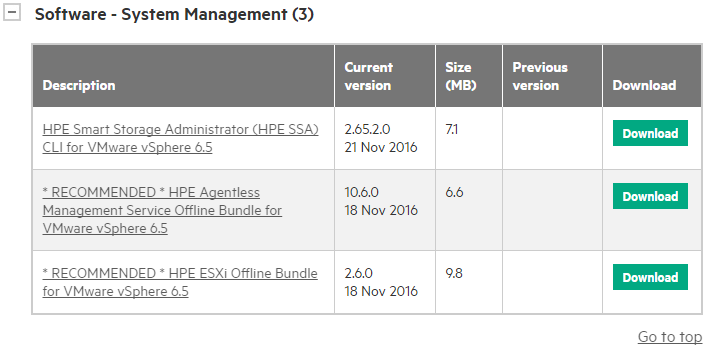 HPE System Management
Prüfen Sie nun ob auf der Hewlett Packard Enterprise Webseite eine neue Version verfügbar ist. Für einen Hewlett Packard Enterprise ProLiant DL380 Gen9 E5-2650v4 2P 16GB-R P440ar 24SFF 2x800W Server verwenden Sie folgenden Link:
- [url=https://h20565.www2.hpe.com/hpsc/swd/public/detail?sp4ts.oid=1008829824&swItemId=MTX_5fa5b0d965c84875b9b7410471&swEnvOid=4234]HPE Smart Storage Administrator (HPE SSA) CLI for VMware vSphere 6.5[/url]
Ist eine neuere Version verfügbar, laden Sie die VIB-Datei herunter und kopieren Sie diese auf Ihren VMware vSphere Server.
To view this entry in full, you must be a customer of Securebit AG. You can order any product from our range.
If you are already a customer, you can log in
here
.