Situation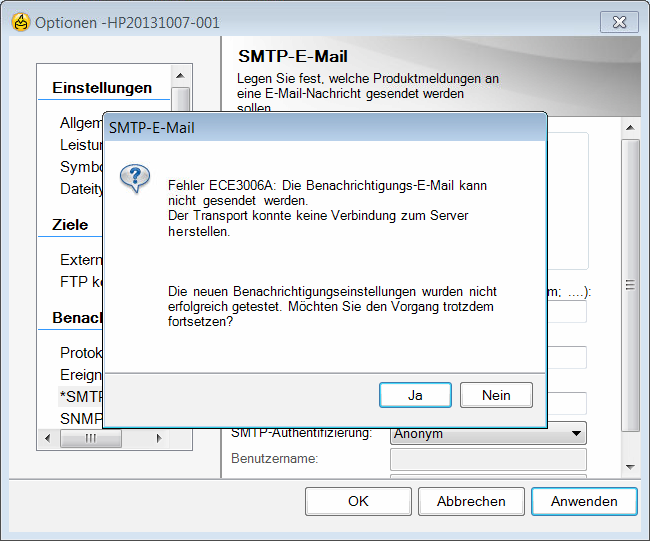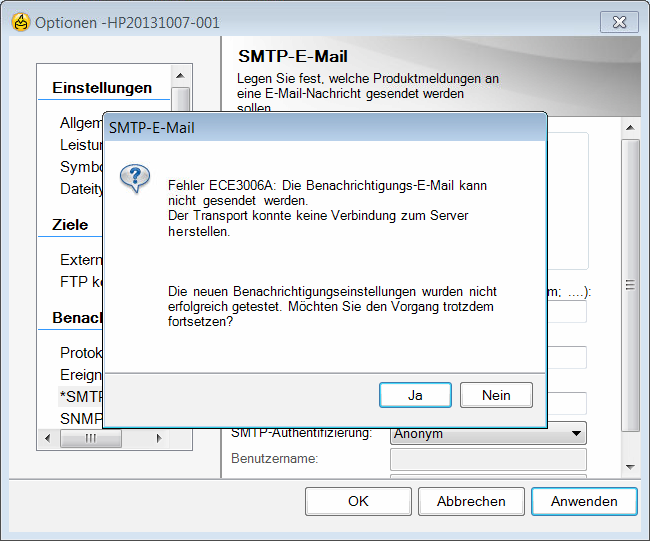 SMTP-E-Mail
Ich hatte heute bei einer Symantec Backup Exec 2013 Installation auf einem Client das Problem das ich keine E-Mails senden konnte.
Das Problem ist was Backup Exec über Port 25 keine E-Mails versenden kann, da Swisscom alle E-Mails auf Port 25 blockt bzw durch einen Proxy abfängt. Es kann KEIN alternativer Port (587) im Feld Server verwendet werden, da immer die Meldung:
Fehler ECE3006A: Die Benachrichtigungs-E-Mail kann nicht gesendet werden. Der Transport konnte keine Verbindung zum Server herstellen.
Das liegt daran das Backup Exec IMMER versucht über Port 25 eine E-Mail zu versenden, und das Feld SMTP Server ist NUR für die IP-Adresse oder einen DNS Namen.
To view this entry in full, you must be a customer of Securebit AG. You can order any product from our range.
If you are already a customer, you can log in
here
.