Einrichtung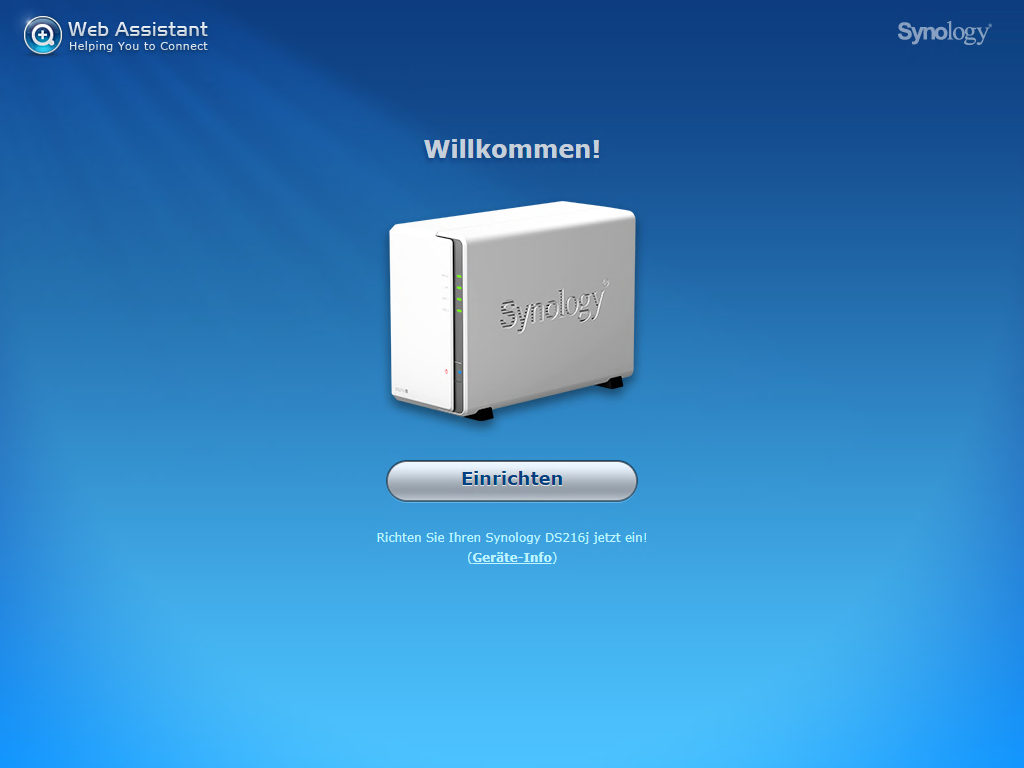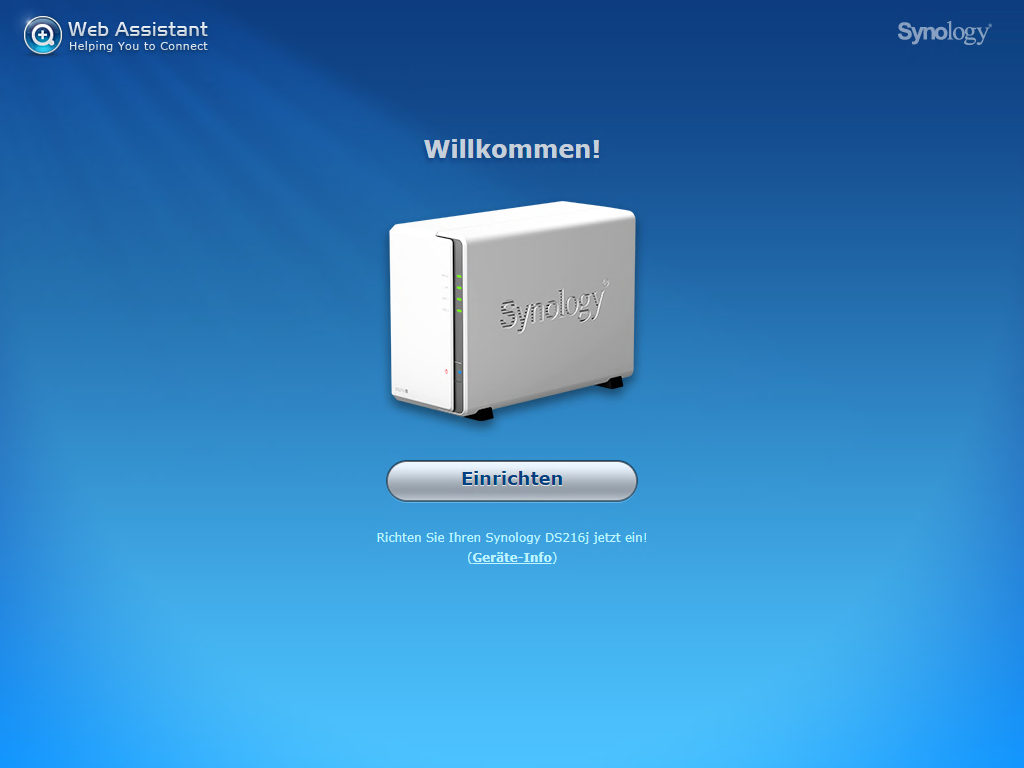 Synology Willkommen
Schliessen Sie Ihr Synology NAS an Ihr Netzwerk an und schalten Sie dieses ein. Nach dem das NAS erfolgreich gestartet wurde, sollte dieses von Ihrem DHCP Server ein Lease erhalten haben. Öffnen Sie einen beliebigen Browser und geben Sie die IP-Adresse in die Adresszeile ein. Das Synology NAS leitet Sie automatisch auf Port 5000 weiter.
Nun sollten Sie die Willkommen-Seite von Synology sehen. Klicken Sie hier auf
Einrichten
.
To view this entry in full, you must be a customer of Securebit AG. You can order any product from our range.
If you are already a customer, you can log in
here
.