Situation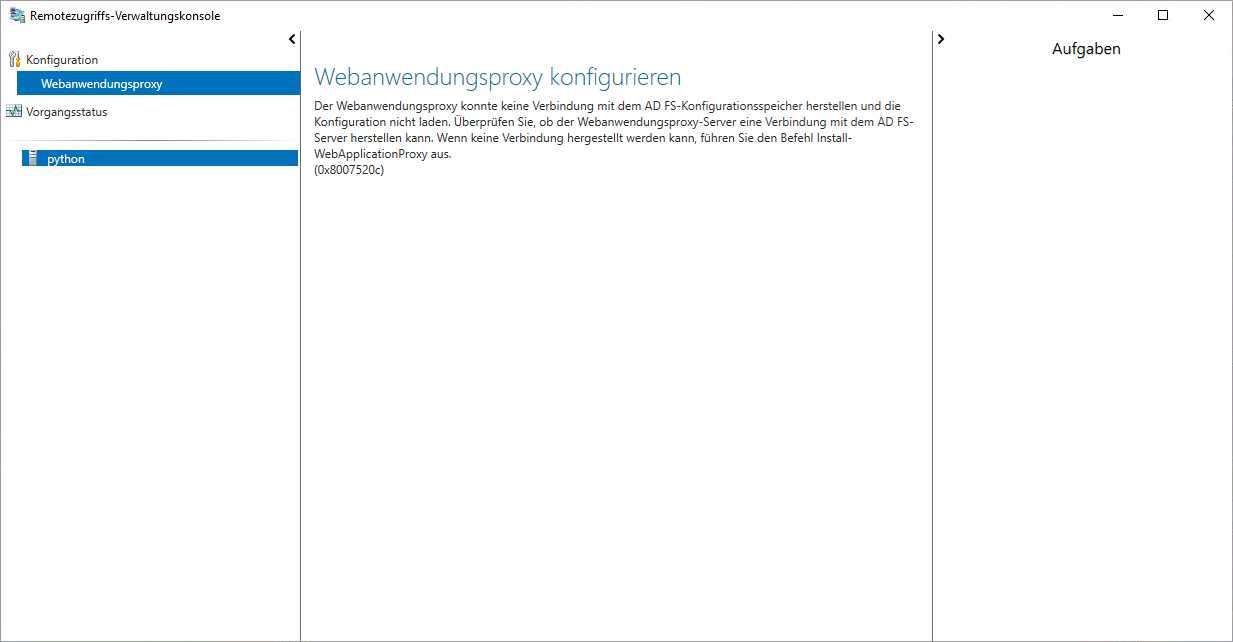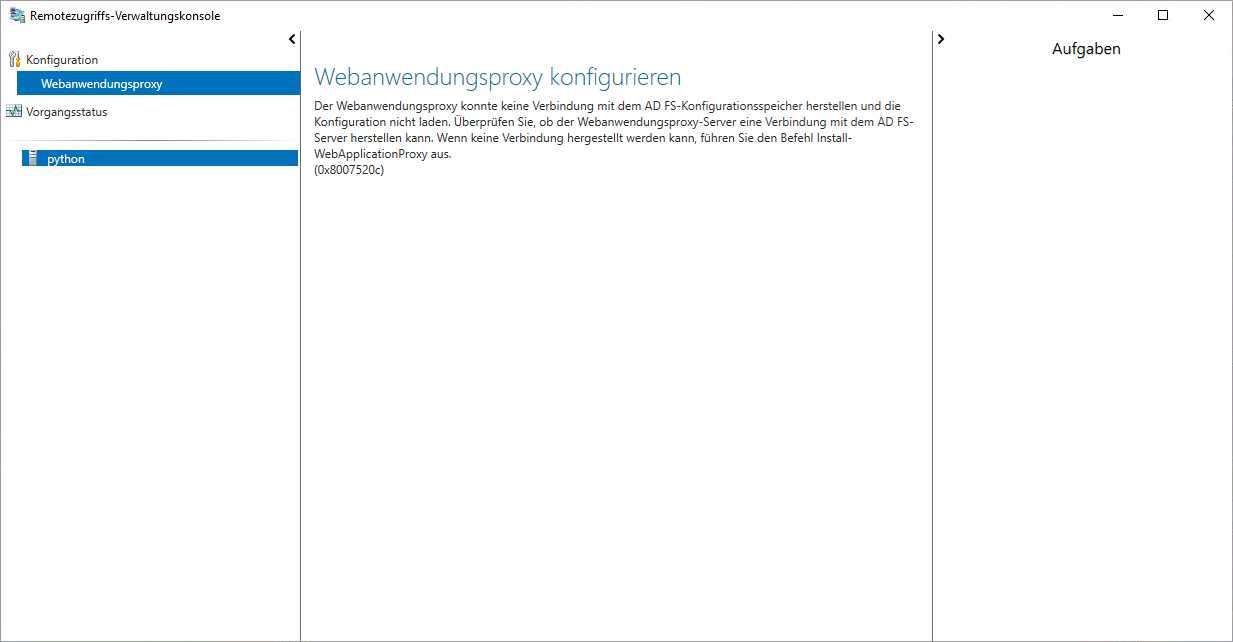 Webanwendungsproxy
Als ich heute nach Hause gekommen bin, konnte ich mich nicht mehr an meinem Skype for Business Server 2015 anmelden. ANch einer kurzen Analyse habe ich festgestellt, das lyncdiscover.4b42.com nicht erreichbar ist. Diese Adresse wird von einem Reverse Proxy an den Skype for Business Server weitergeleitet.
Als ich mich per RemoteDesktop mit dem Server verbunden und die Remotezugriffs-Verwaltungskonsole geöffnet habe, wurde mir folgende Meldung angezeigt:
Der Webanwendungsproxy konnte keine Verbindung mit dem AD FS Konfigurationsspeicher herstellen und die Konfiguration nicht laden. Überprüfen Sie, ob der Webanwendungsproxy-Server eine Verbindung mit dem AD FS-Server herstellen kann. Wenn keine Verbindung hergestellt werden kann, führen Sie den Befehl Install-WebApplicationProxy aus. (0x8007520c)
To view this entry in full, you must be a customer of Securebit AG. You can order any product from our range.
If you are already a customer, you can log in
here
.