Grundeinrichtung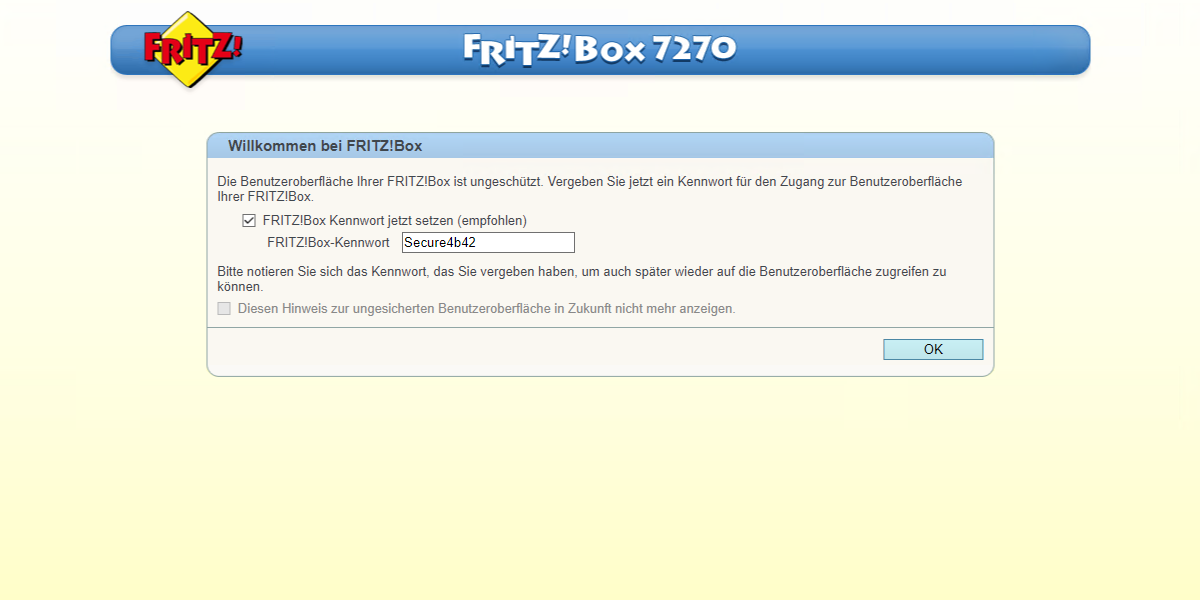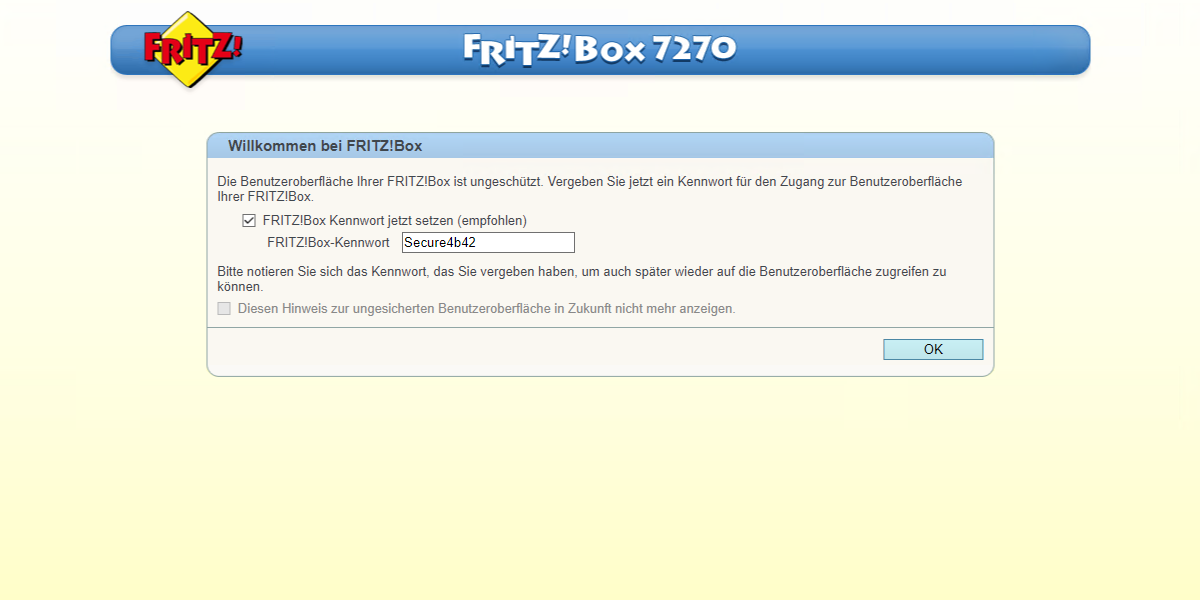 Willkommen bei Fritz!Box
Verbinden Sie Ihren Computer mit der Fritz!Box und verbinden Sie diese mit dem Stromnetz. Nachdem diese vollstätig gestartet wurde, können Sie diese unter
This link has been removed. Links are only visible for members. Please login with your username and password and try again.
erreichen.
Die Benutzeroberfläche Ihrer Fritz!Box ist ungeschützt. Vergeben Sie jetzt ein Kennwort für den Zugang zur Benutzeroberfläche Ihrer Fritz!Box.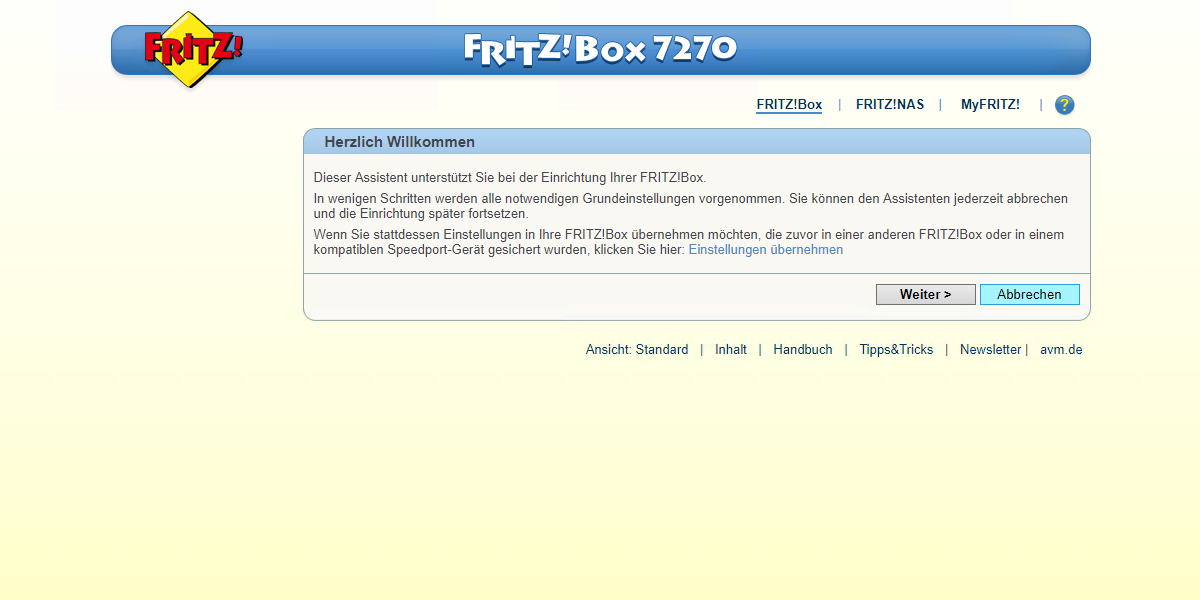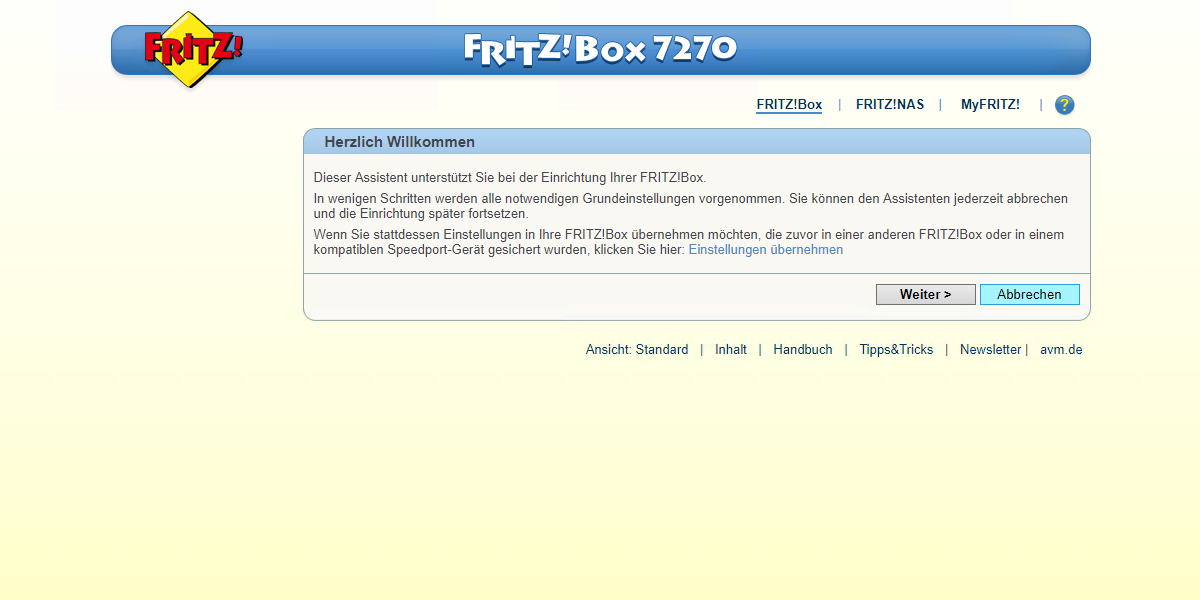 Herzlich Willkommen
Dieser Assistent unterstützt Sie bei der Einrichtung Ihrer Fritz!Box.
Klicken Sie auf
Abbrechen
.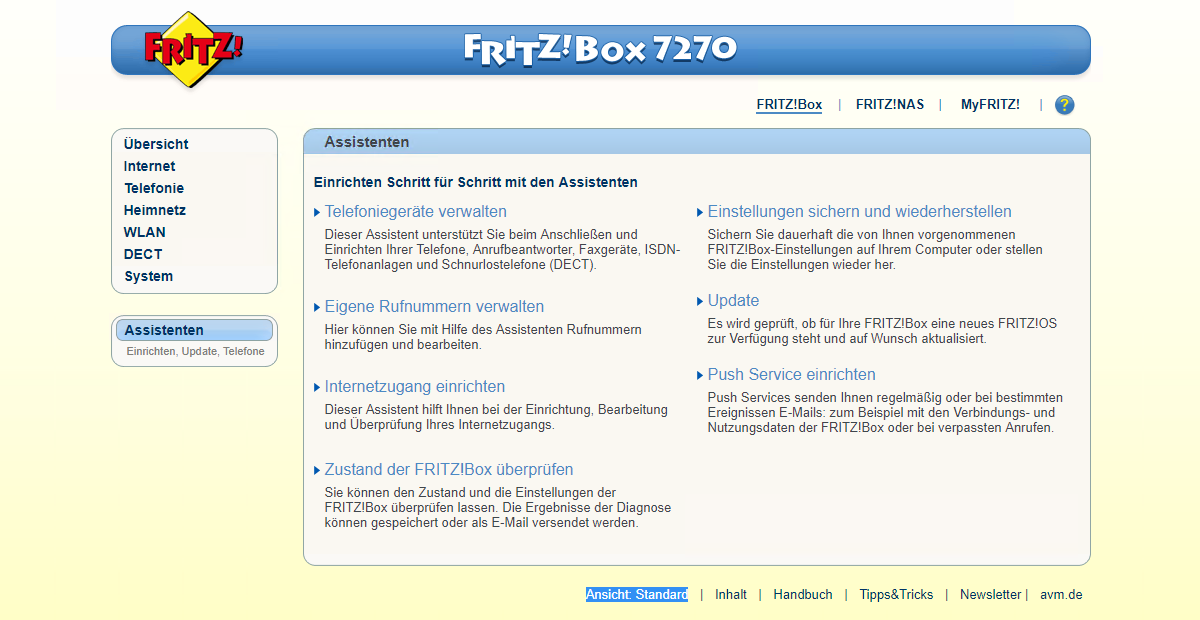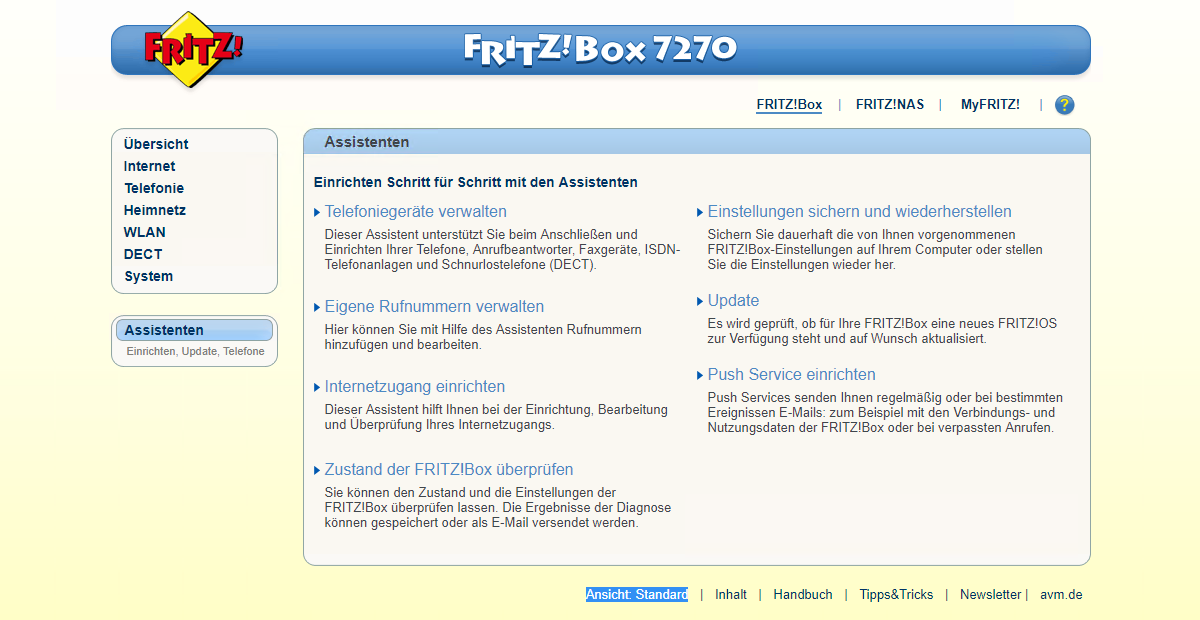 FritzBox Dashboard
Anschliessend werden Sie zur Übersichtsseiter der Fritz!Box weitergeleitet. Wechseln Sie ganz unten im Footer die Ansicht zu
Erweitert
.
To view this entry in full, you must be a customer of Securebit AG. You can order any product from our range.
If you are already a customer, you can log in
here
.