Situation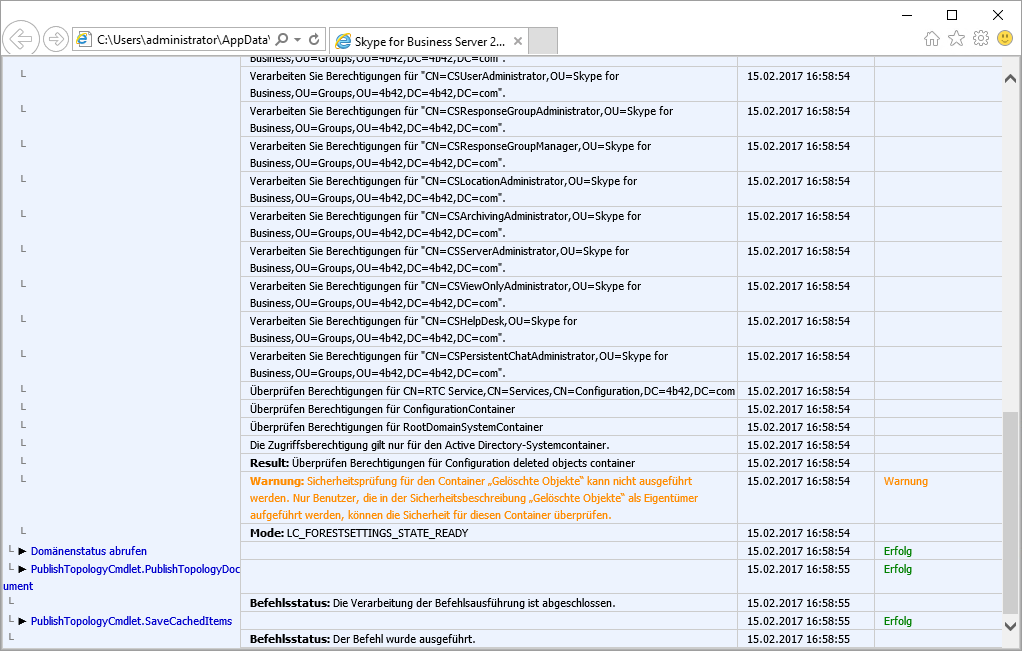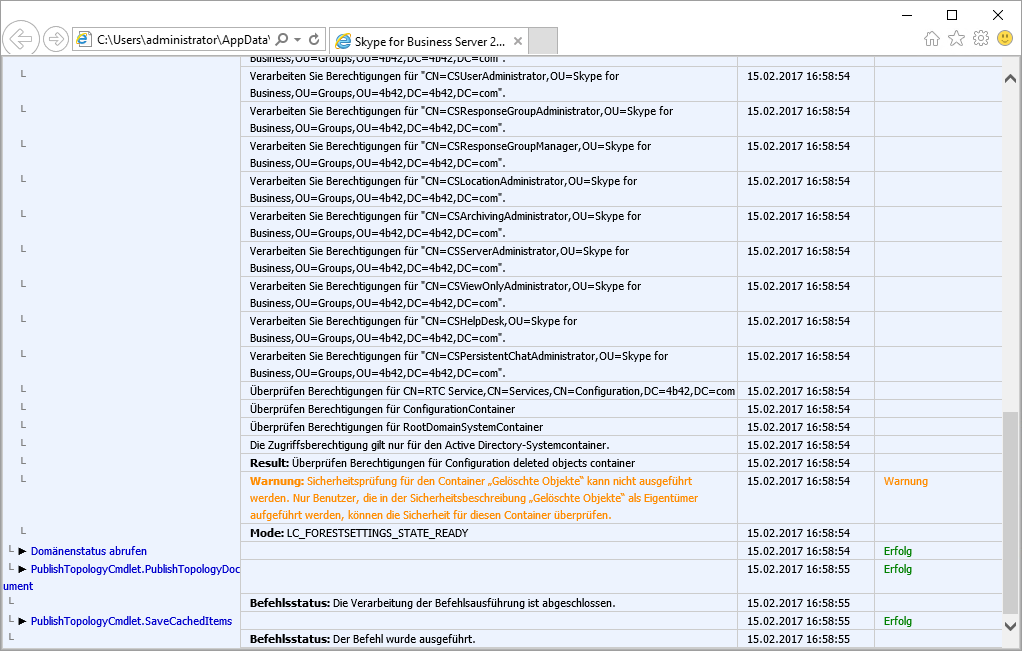 SfB Protokoll
Ich wollte heute den Persistent Chat für Skype for Business in Betrieb nehmen. Nachdem ich den Server vorbereitet und die Topologie konfiguriert hatte, erhielt ich beim Veröffentlichen der Topologie folgenden Fehler:
Warnung: Sicherheitsprüfung für den Container "Gelöschte Objekte" kann nicht ausgeführt werden. Nur Benutzer, die in der Sicherheitsbeschreibung "Gelöschte Objekte" als Eigentümer aufgeführt werden, können die Sicherheit für diesen Container überprüfen.
To view this entry in full, you must be a customer of Securebit AG. You can order any product from our range.
If you are already a customer, you can log in
here
.