Voraussetzungen
Installieren Sie einen Windows Server für den Skype for Business persistent Chat Dienst.
Vorbereitung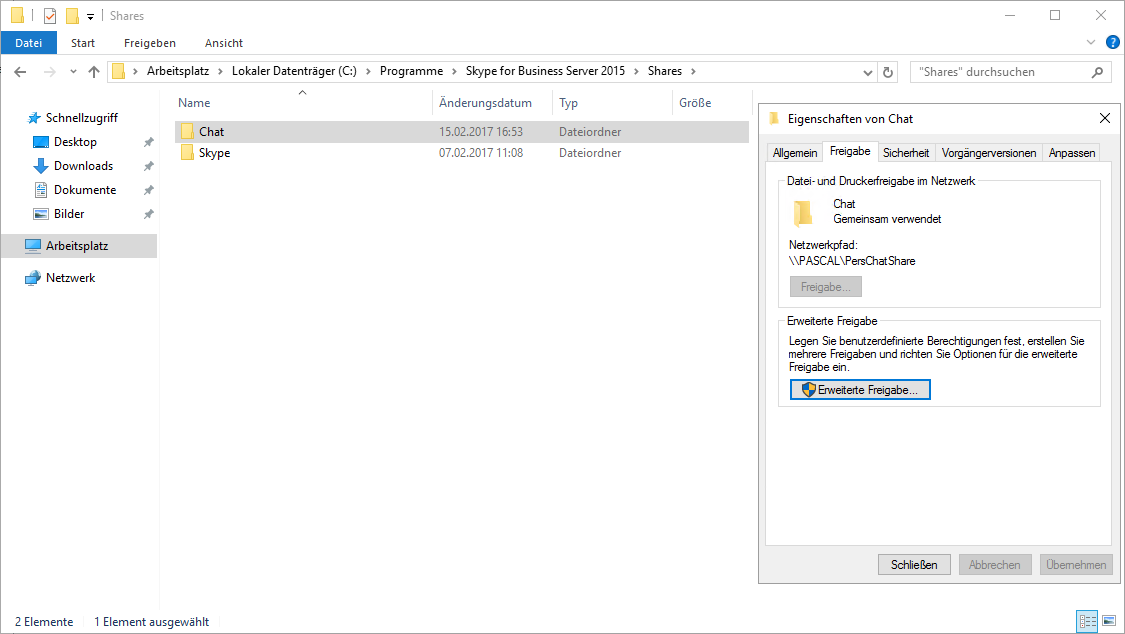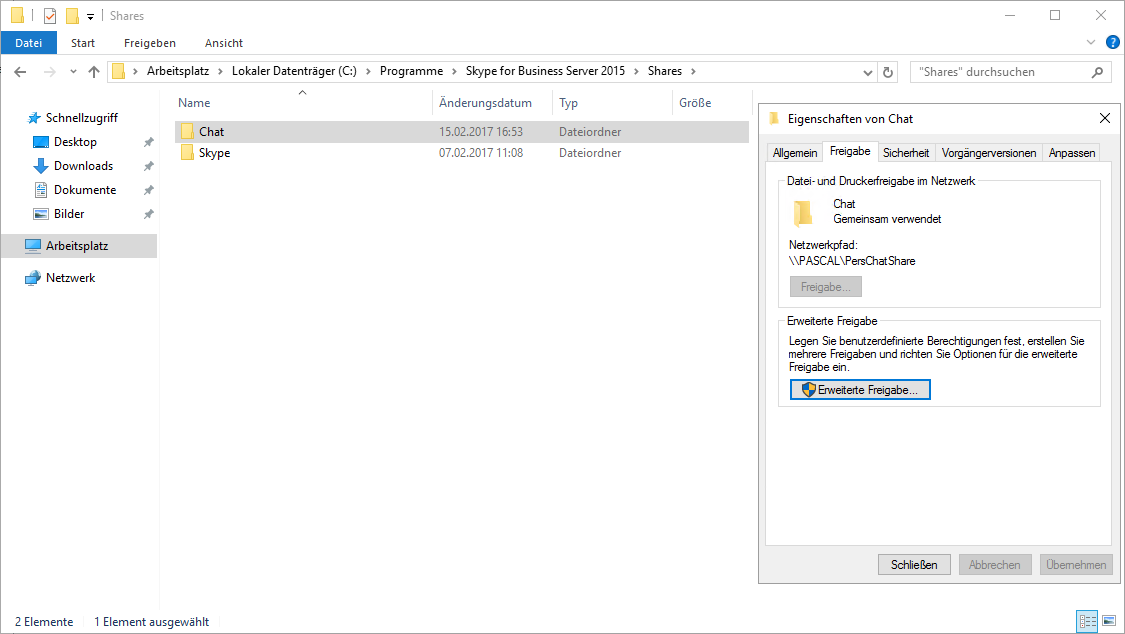 SfB PS Share
Erstellen Sie einen neuen Ordner mit dem Namen
Chat
im Verzeichnis
C:\\Program Files\\Skype for Business Server 2015\\Shares
.
Geben Sie diesen Ordner nun unter dem Namen
PersChatShare
frei. Die Gruppe Jeder hat nur Leserechte und Administratoren Vollzugriff.
To view this entry in full, you must be a customer of Securebit AG. You can order any product from our range.
If you are already a customer, you can log in
here
.