Situation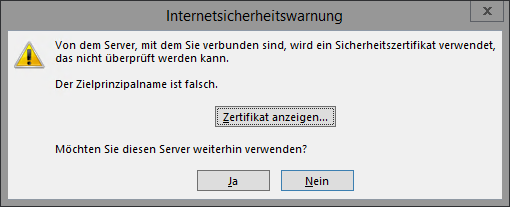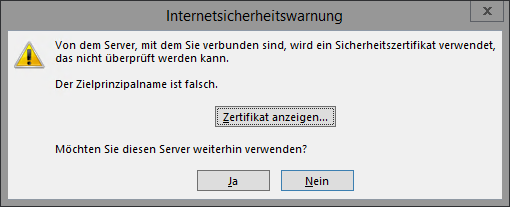 Outlook Fehler
Ich hatte heute das Problem, das in Dovecot das Standzertifikat von Plesk wieder hinterlegt war.
Alle Clients welche eine verschlüsselte Verbindung zum IMAP oder POP3 Server herstellen wollten, haben folgenden Fehler erhalten.
To view this entry in full, you must be a customer of Securebit AG. You can order any product from our range.
If you are already a customer, you can log in
here
.