Installation
Serverrolle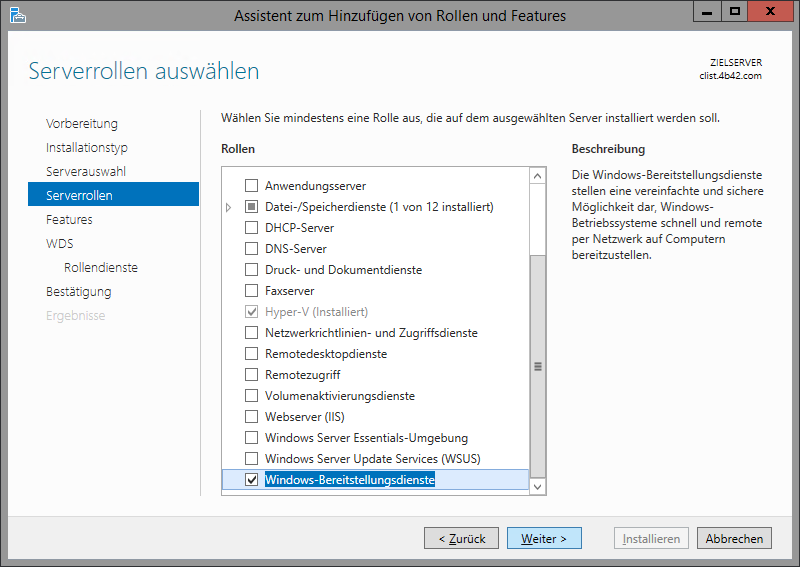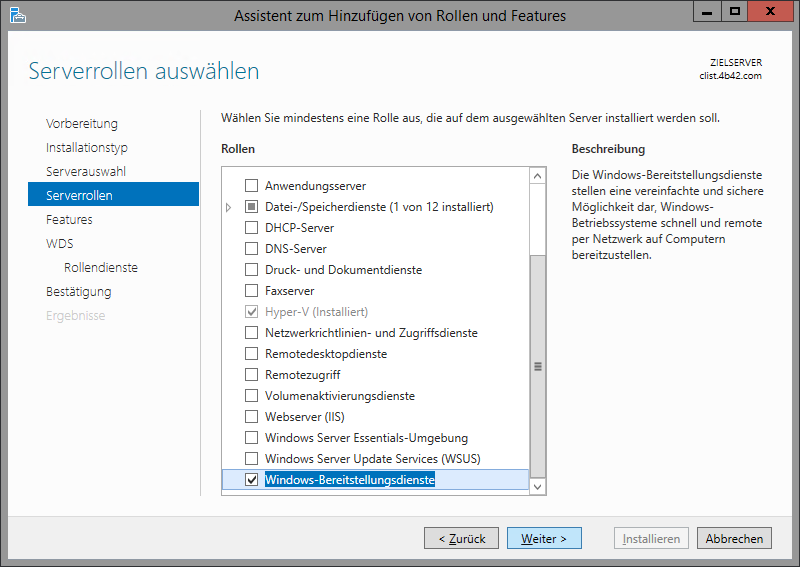 WDS Serverrolle
Um die Windows-Bereitstellungsdienste auf Ihrem Windows Server zu installieren, melden Sie sich an Ihrem Server an und starten Sie den Server-Manager. Wählen Sie oben rechts
Verwalten
und dann
Rollen und Features hinzufügen
aus.
Darauf startet der Assistent zum Hinzufügen von Rollen und Features, klicken Sie auf
Weiter
bis Sie den Menüpunkt
Serverrollen
erreicht haben. Scrollen Sie hier ganz nach unten und wählen Sie den Eintrag
Windows-Bereitstellungsdienste
. Klicken Sie anschliessend auf
Weiter
.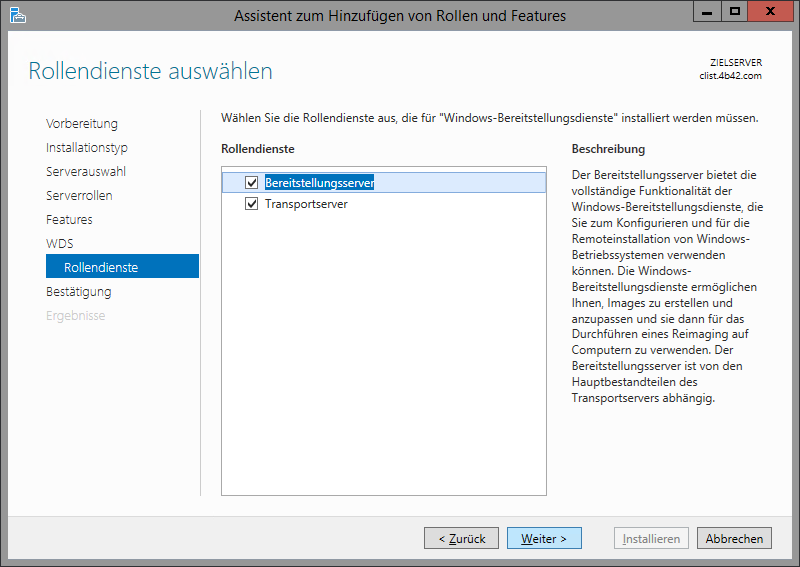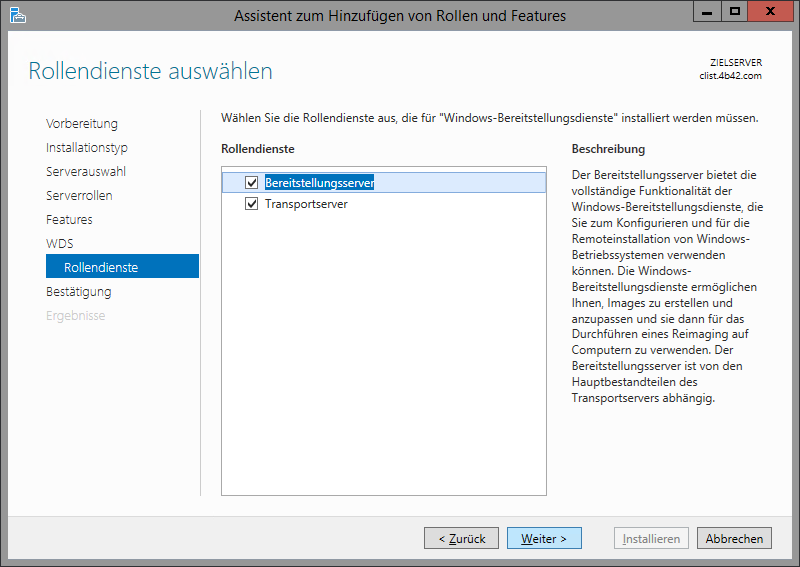 WDS Rollendienste
Im Menüpunkt Rollendienste sollten nun beide Einträge (Bereitstellungsserver und Transportserver) ausgewählt sein. Passen Sie diese Einstellung ggfs. an und klicken Sie dann auf
Weiter
.
Klicken Sie erneut auf
Weiter
und schliessen Sie die Installation ab.
To view this entry in full, you must be a customer of Securebit AG. You can order any product from our range.
If you are already a customer, you can log in
here
.