Situation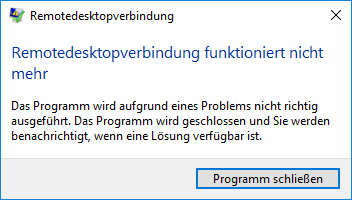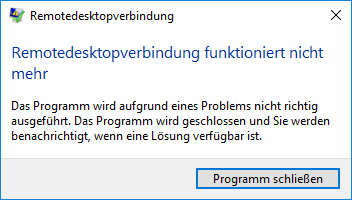 RDP Crash
Ein Kunde konnte per RemoteDesktop nicht mehr auf dem Terminalserver arbeiten. Nach der Windows-Anmeldung ist der RemoteDesktop Client abgestürzt.
Im Internet wird empfohlen die Audioeinstellungen anzupassen und keine Sounds auf dem lokalen Computer wiederzugeben. Allerdings hat diese Einstellung diesen Fehler nicht behoben.
To view this entry in full, you must be a customer of Securebit AG. You can order any product from our range.
If you are already a customer, you can log in
here
.