Situation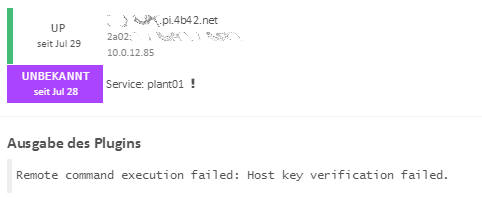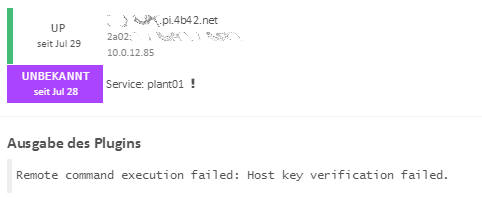 Fehler
Nachdem ich IP-Adressen meiner PIs geändert habe, könnte Icinga die Widerstandswerte meine Pflazen nicht mehr auslesen. Dies kann wie folgt gelöst werden.
To view this entry in full, you must be a customer of Securebit AG. You can order any product from our range.
If you are already a customer, you can log in
here
.