Situation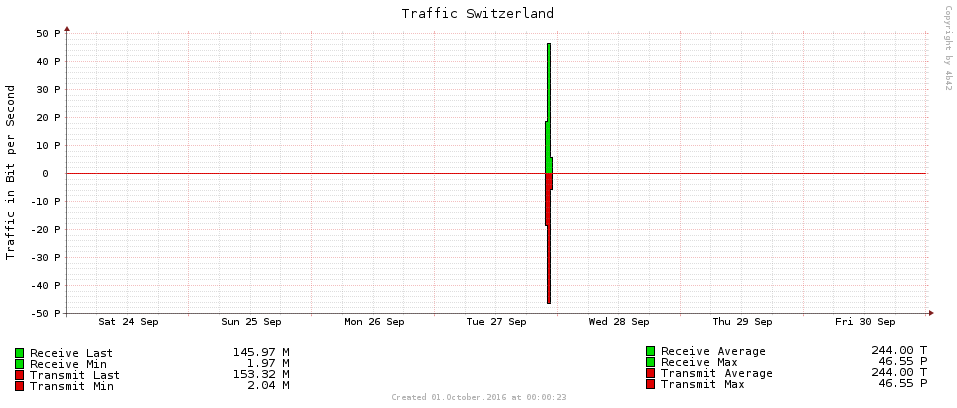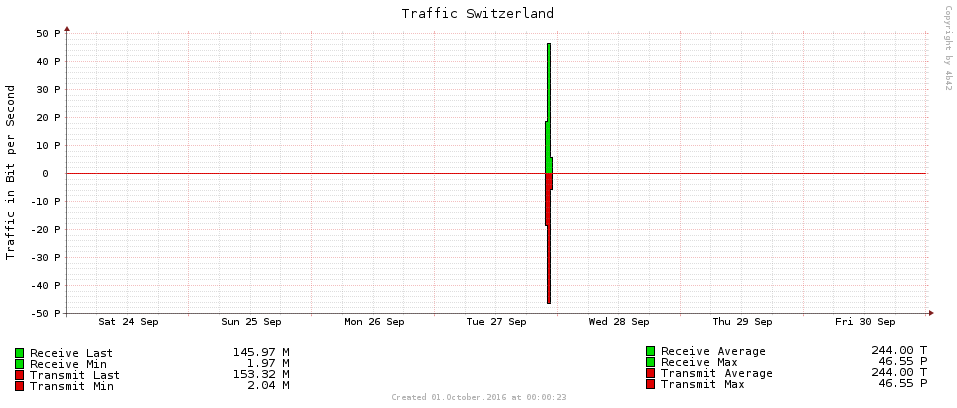 Traffic mit Spitze
Ich lese von einigen Geräten in meinem Netzwerk die Traffic-Daten via SNMP aus. Diese Werte scheibe ich dann in RRD Dateien. Nach jedem Neustart fängt dieser Wert allerdings bei 0 an und dann entsteht in den RRD Graphen eine Spitze (wie rechts zu sehen).
To view this entry in full, you must be a customer of Securebit AG. You can order any product from our range.
If you are already a customer, you can log in
here
.