Situation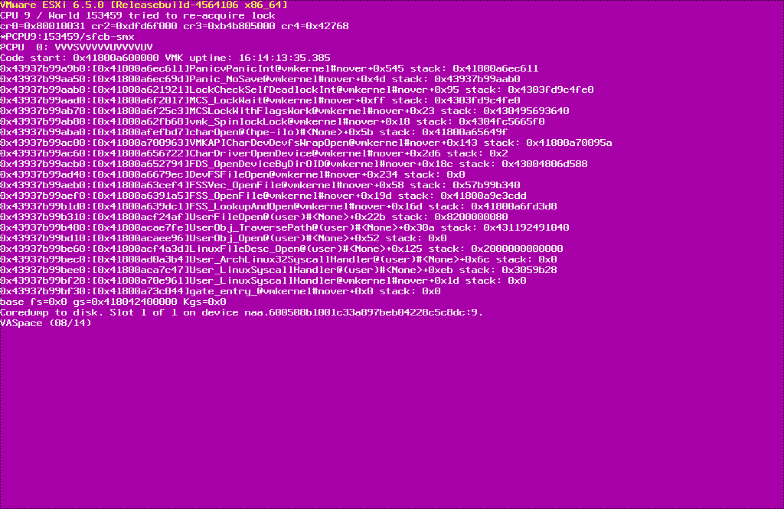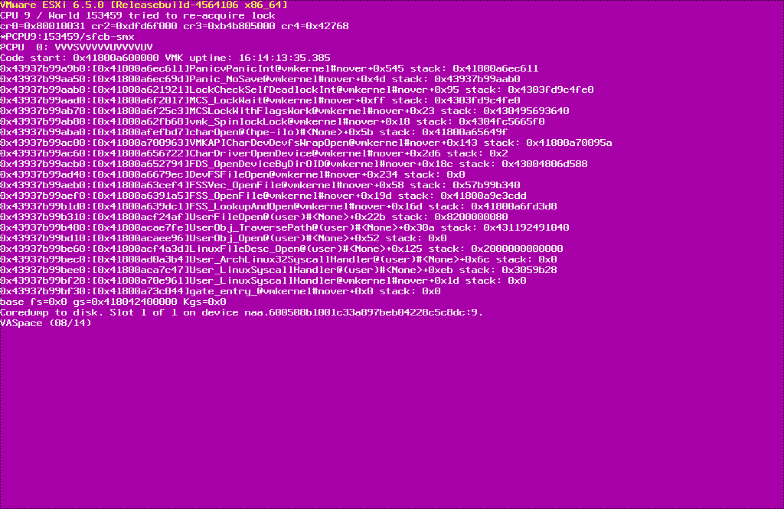 Purple Diagnostic Screen
Heute war mal wieder so ein Samtag, an dem ich Produktiv an meinen Webseiten arbeiten konnte, bis ich plötzlich die Verbindung zu einem grossen Teil meiner virtuellen Server verloren habe.
Ein kurzer Blick in die HPE ILO erklärte diesen Unterbruch und brachte somit auch gleich neue Arbeit mit sich. Also habe ich einen Screenshot von dem POD (Pink Screen of Death) erstellt und einen Serverreset durchgeführt.
Dieses Problem tritt aufgrund eines bekannten Problems im hp-ilo-Treiber 650.10.0.1-24 auf.
To view this entry in full, you must be a customer of Securebit AG. You can order any product from our range.
If you are already a customer, you can log in
here
.