Situation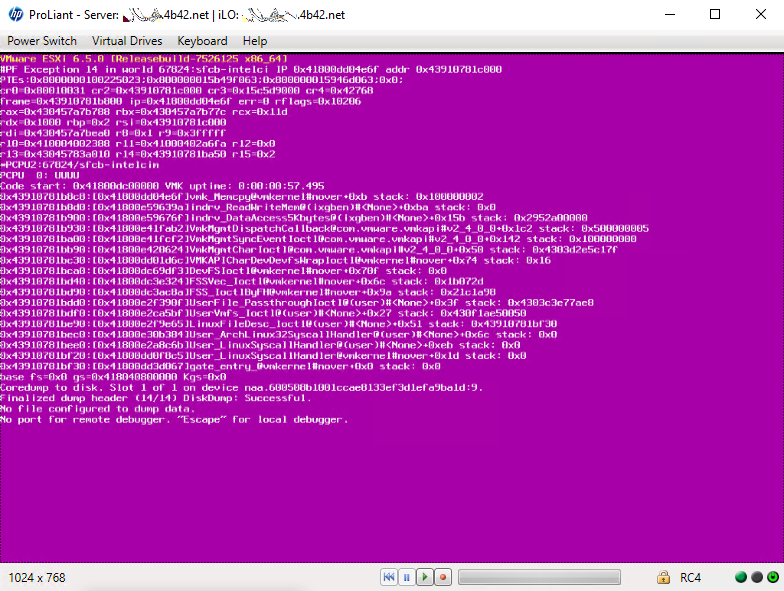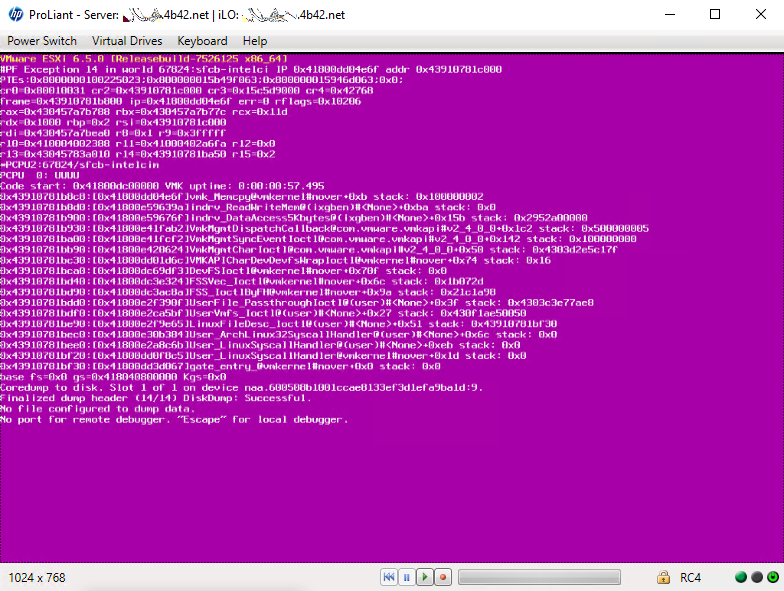 VMware vSphere 6.5 POD
Ich habe heute versucht meine VMware vSphere (ESX) Server zu aktualisieren. Auf dem neueren Server Hewlett-Packard ProLiant DL20 Gen9 hat das einspielen der VMware Patches mit dem Update Manager perfekt funktioniert. Allerdings nicht bei den älteren (Vorgänger) Modellen Hewlett-Packard ProLiant DL320e Gen8 v2. Bei diesen habe ich immer einen sogenannten PSOD (Purple Screen Of Death) nach dem Start des Hypervisor\\\'s erhalten:
#PF Exception 14 in world 67823:sfcb-intelci IP 0x418014104d8f addr 0x43914779c000.
To view this entry in full, you must be a customer of Securebit AG. You can order any product from our range.
If you are already a customer, you can log in
here
.