Situation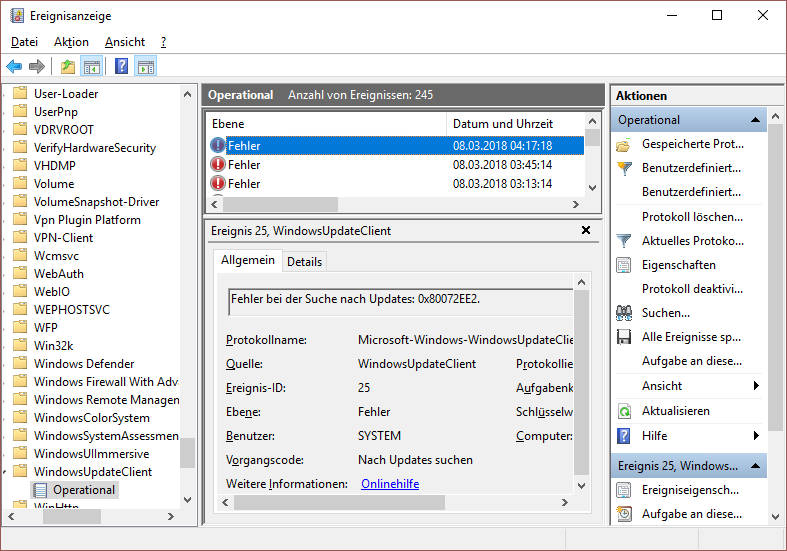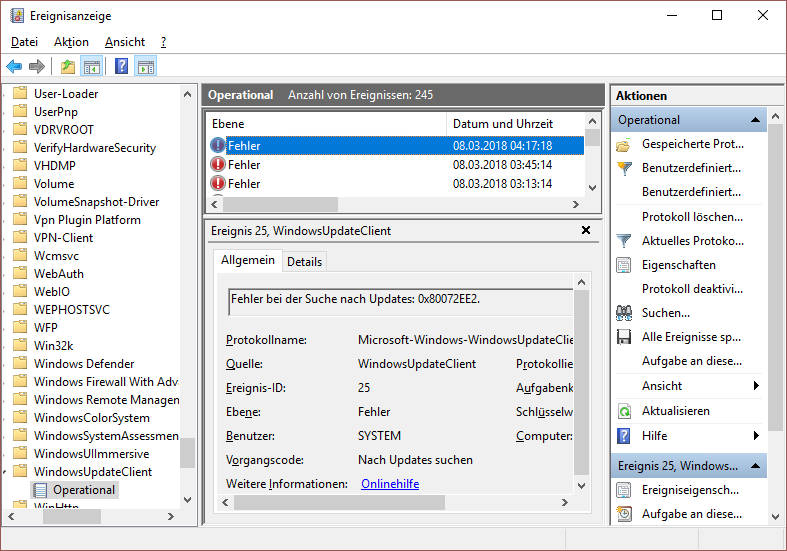 Windows Ereignisanzeige
Ich habe seit einigen Tagen das Problem, das bei ein paar Windows Servern 2016 die Microsoft Windows Updates nicht mehr funktionieren. Wenn man nach Updates sucht erscheint nach einigen Minuten oder sogar Stunden die Meldung:
Beim Installieren von Updates sind Probleme aufgetreten. Wir versuchen es allerdings später noch einmal. Falls dieser Fehler weiterhin auftritt und Sie Informationen im Web suchen oder sich an den Support wenden möchten, kann dieser Fehlercode hilfreich sein: (0x800705b4).
Die Ereignisanzeige wird mit Fehlern überflutet und laut Microsoft bedeutet der Fehler Internet Timeout. Zuerst habe ich lokal das Netzwerk überprüft, indem ich einzelne IP-Adressen über einen anderen ISP geroutet, DNS Einstellungen geändert habe. Leider konnte ich das Problem nicht lösen.
To view this entry in full, you must be a customer of Securebit AG. You can order any product from our range.
If you are already a customer, you can log in
here
.