Situation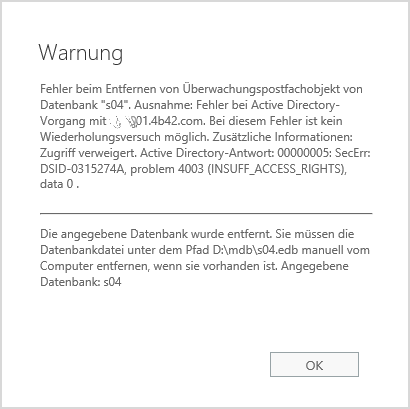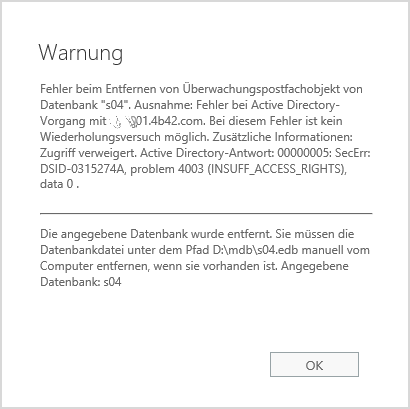 Entfernen Exchange Objekt
Ich habe heute auf unserem Microsoft Exchange Server eine alte Datenbank entfernt und folgenden Fehler erhalten:
Fehler beim Entfernen von Überwachungspostfachobjekt von Datenbank \"s04\". Ausnahme: Fehler bei Active Directory-Vorgang mit dc01.4b42.com. Bei diesem Fehler ist kein Wiederholungsversuch möglich. Zusätzliche Informationen: Zugriff verweigert. Active Directory-Antwort: 00000005: SecErr: DSID-0315274A, problem 4003 (INSUFF_ACCESS_RIGHTS), data 0 .
To view this entry in full, you must be a customer of Securebit AG. You can order any product from our range.
If you are already a customer, you can log in
here
.