Installation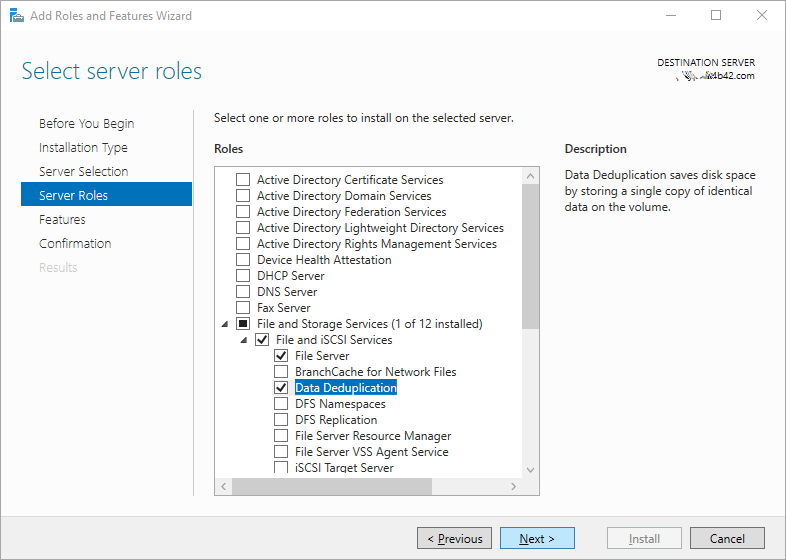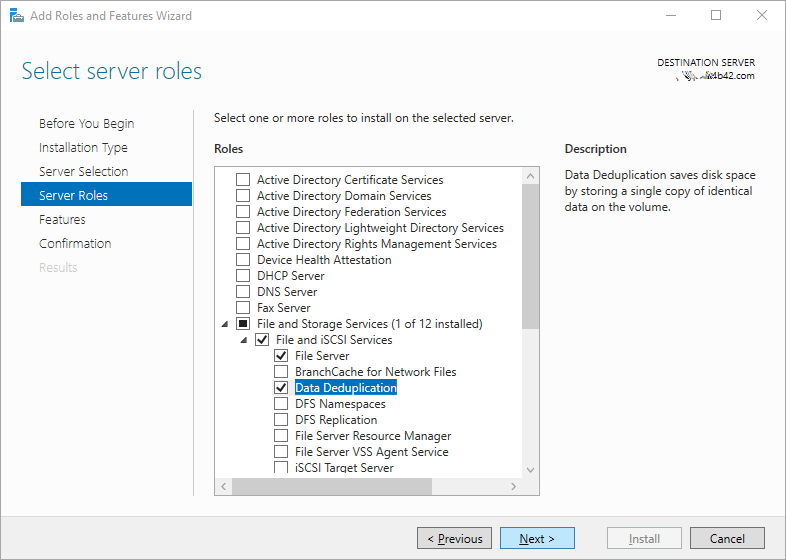 Roles and Features
Starten Sie den
Server-Manager
, klicken Sie oben rechts auf
Verwalten
und wählen Sie den Eintrag
Rollen und Features hinzufügen
. Im Assistent wählen Sie bei Installationstyp den Punkt
Rollenbasierte oder featurebasierte Installation
, klicken Sie auf
Weiter
und wählen Sie bei Serverauswahl, den entsprechenden Server aus.
Bei den Serverrollen wählen Sie nun
Datendeduplizierung
im Bereich Datei-/Speicherdienste, Datei- und iSCSI-Dienste aus.
Alternativ können Sie die Rolle auch via PowerShell installieren:
Import-Module ServerManager
Add-WindowsFeature -name FS-Data-Deduplication
Import-Module Deduplication
To view this entry in full, you must be a customer of Securebit AG. You can order any product from our range.
If you are already a customer, you can log in
here
.