Installation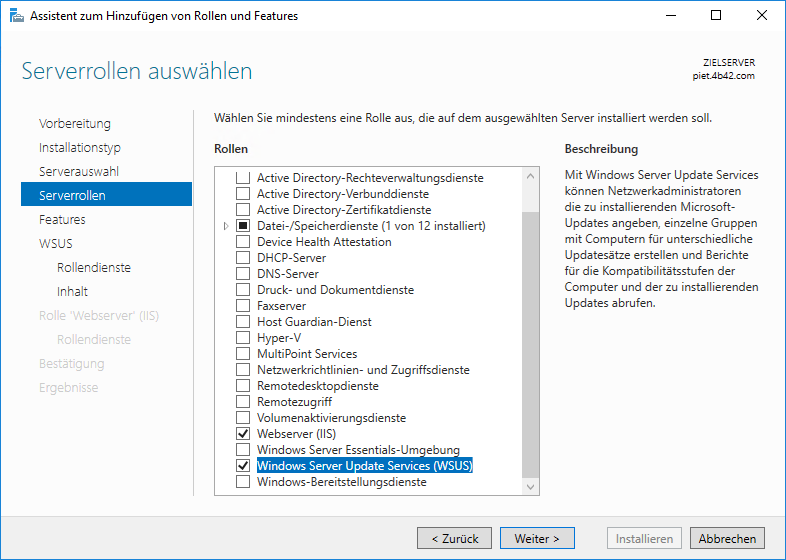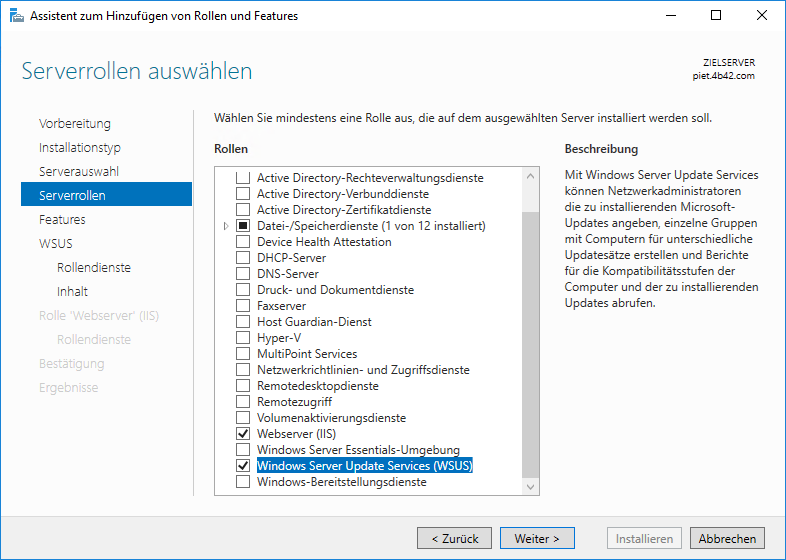 Serverrollen auswählen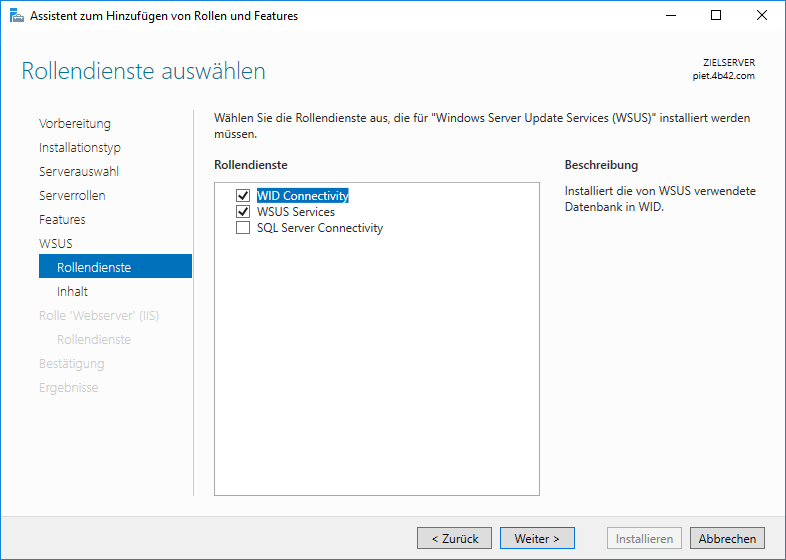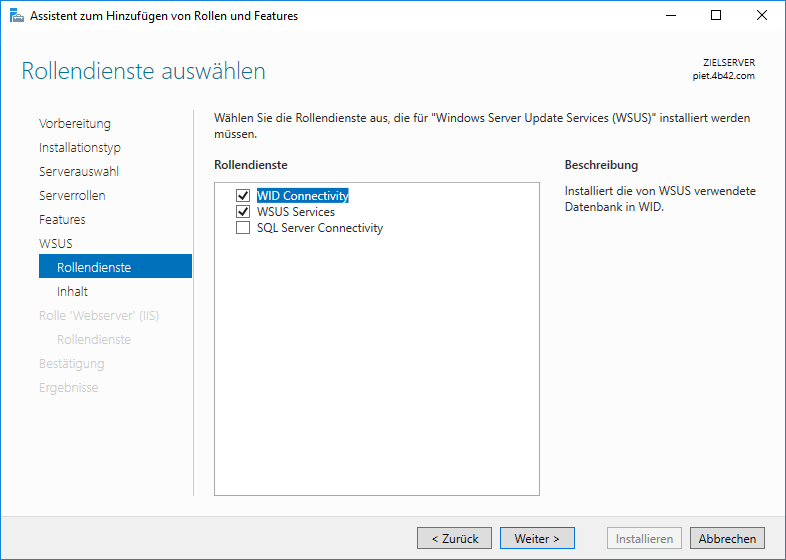 Serverrollen auswählen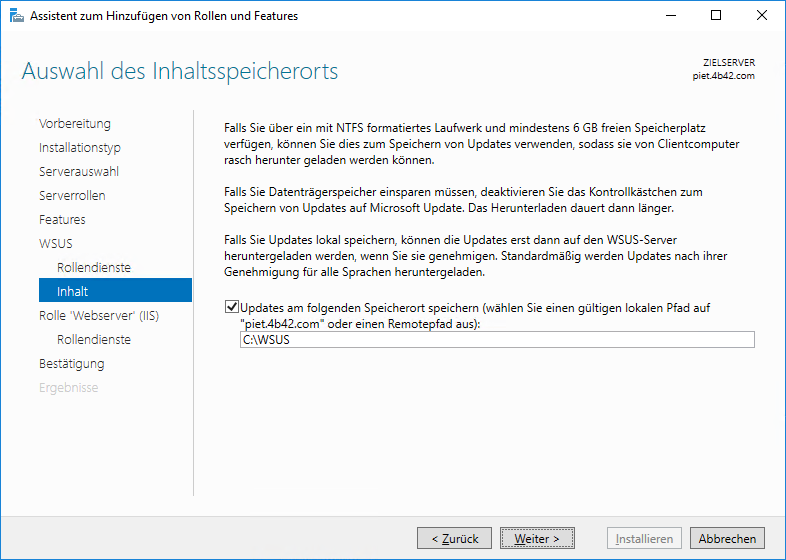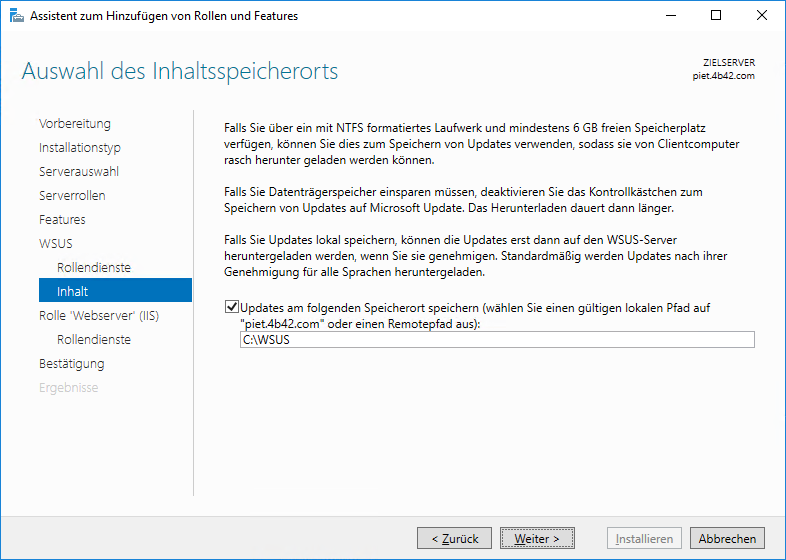 Auswahl des Speicherorts
Starten Sie den
Server-Manager
, klicken Sie oben rechts auf
Verwalten
und wählen Sie den Eintrag
Rollen und Features hinzufügen
. Im Assistent wählen Sie bei Installationstyp den Punkt
Rollenbasierte oder featurebasierte Installation
, klicken Sie auf
Weiter
und wählen Sie bei Serverauswahl, den entsprechenden Server aus.
Bei den Serverrollen wählen Sie nun
Windows Server Update Services (WSUS)
aus.
In der Kategorie Rollendienste wählen Sie
WID Connectivity
oder SQL Server Connectivity und die
WSUS Services
.
Klicken Sie danach auf
Weiter
.
Bei Inhalt, wählen Sie den Speicherort für die Updates. Hier können Sie einen lokalen oder remote Pfad verwenden. Geben Sie den gewünschten Pfad ein und klicken Sie auf
Weiter
.
To view this entry in full, you must be a customer of Securebit AG. You can order any product from our range.
If you are already a customer, you can log in
here
.