Vorwort
Hier erkläre ich kurz, wie unsere HyperV Sever zu konfigueren sind und wie virtuelle Maschinen erstellt werden.
Virtuelle Maschine
Erstellen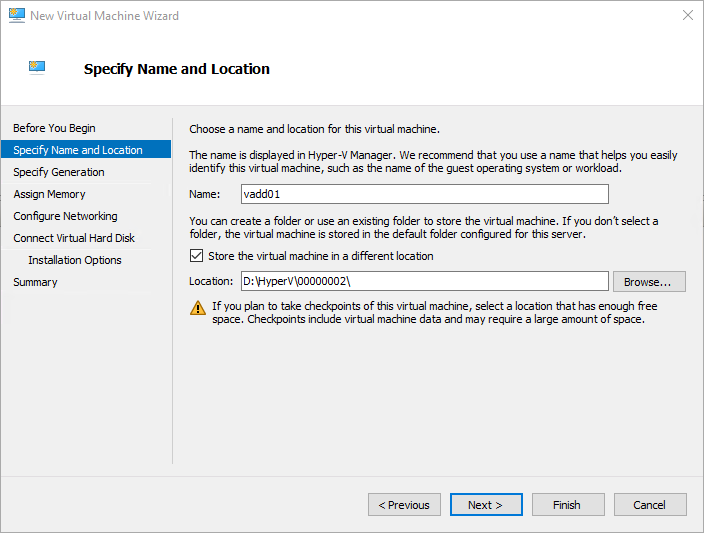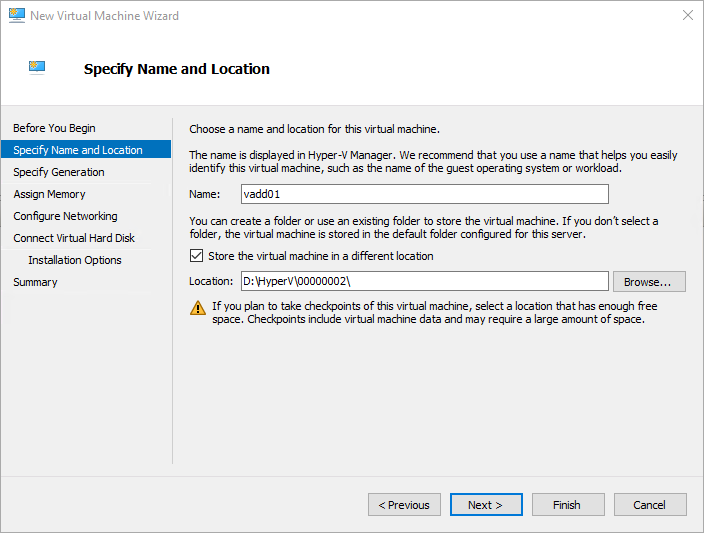 New Virtual Maschine Wizard Name
Wählen Sie im HyperV Manager im rechen Bereich
Neu
und dann
Virtuelle Maschine
. Kurz darauf startet der Assistent für neue Virtuelle Maschinen. Klicken Sie auf
Weiter
um den Namen der virtuellen Maschine festzulegen.
Vergeben Sie einen Namen für die virtuelle Maschine und wählen Sie den Konfigurationspfad aus. Achten Sie darauf, das der Ordner mit der Kundennummer ausgewählt ist, HyperV erstellt automatisch einen Ordner für die virtuelle Maschine.
To view this entry in full, you must be a customer of Securebit AG. You can order any product from our range.
If you are already a customer, you can log in
here
.