Entpacken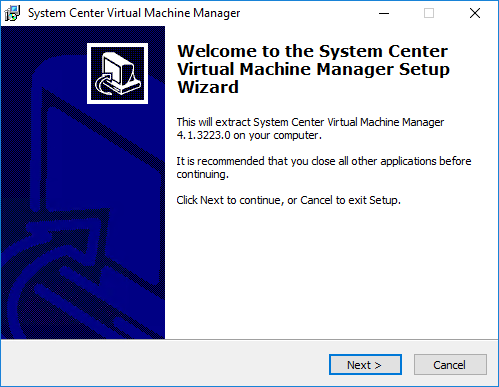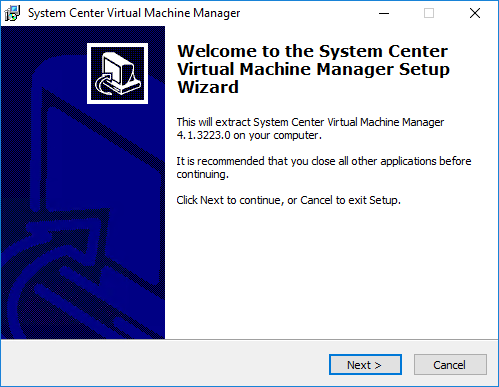 System Center VMM
Legen Sie die ISO Datei in das virtuelle CD/DVD-Laufwerk der virtuellen Maschine oder öffnen Sie das Image in der VM. Starten Sie danach in Anwendung SCVMM_1801.exe.
Klicken Sie nach dem Start des Assistenten auf
Weiter
.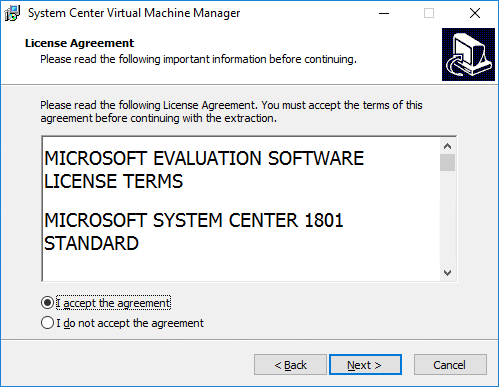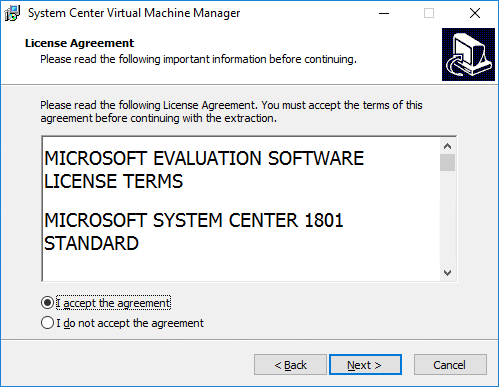 License Agreement
Lesen und akzeptieren Sie anschliessend die Lizenzbedingungen und klicken Sie auf
Weiter
.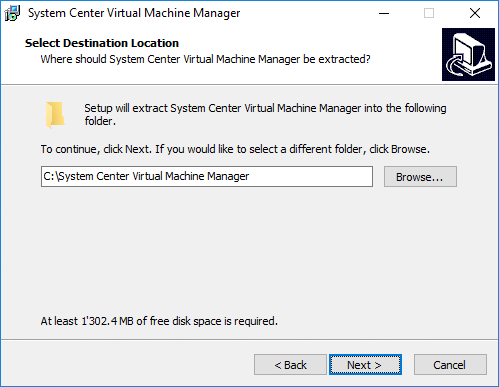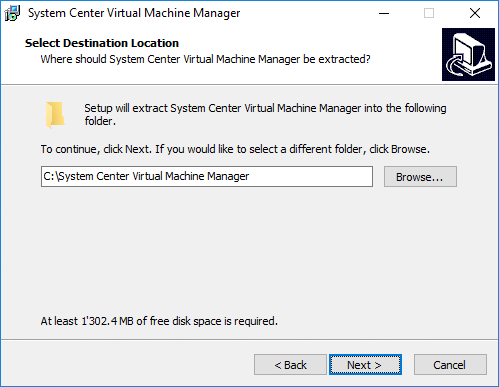 Destination Location
Wählen Sie nun ein Verzeichnis in das die Installationsdateien entpackt werden sollen.
Klicken Sie danach
Weiter
.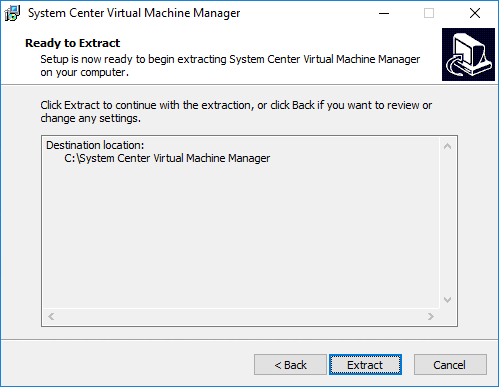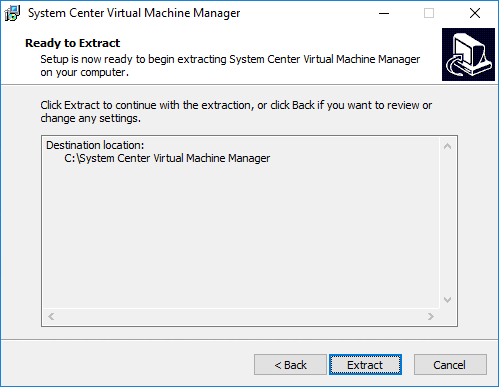 Ready to Extract
Klicken Sie nun auf
entpacken
.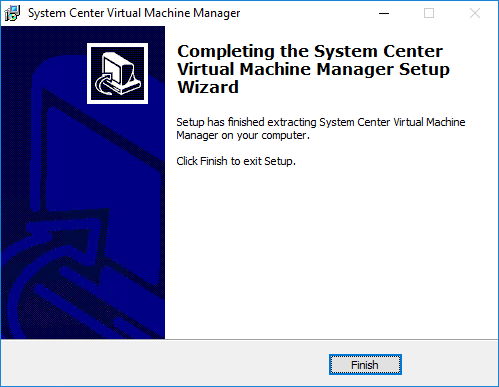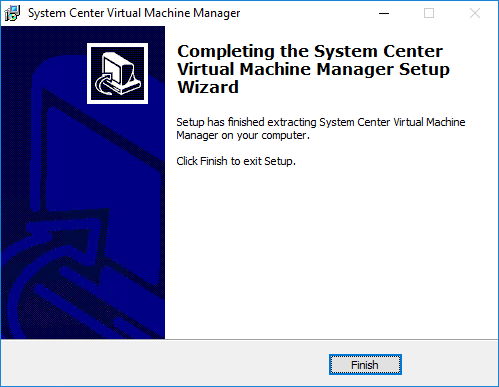 Virtual Maschine Manager
Nach dem die Dateien für die Installation erfolgreich entpackt wurden, klicken Sie auf
Fertig stellen
.
To view this entry in full, you must be a customer of Securebit AG. You can order any product from our range.
If you are already a customer, you can log in
here
.