Situation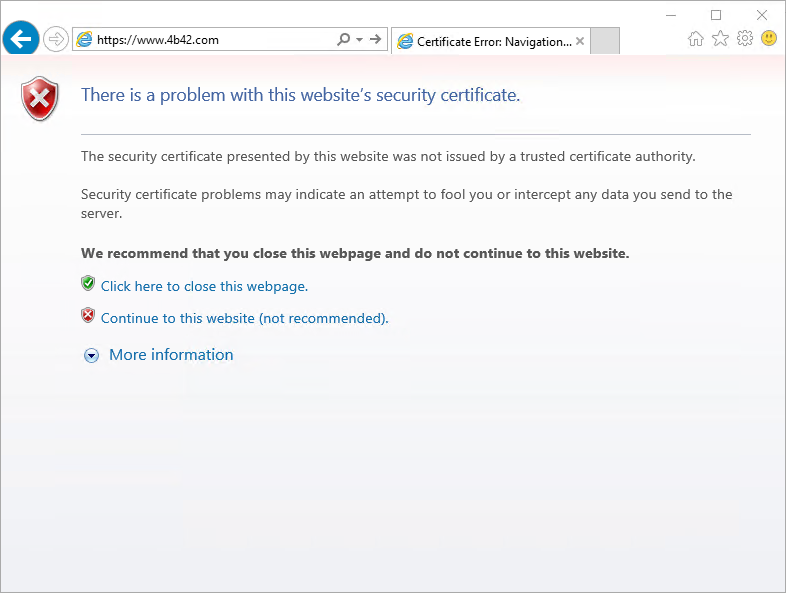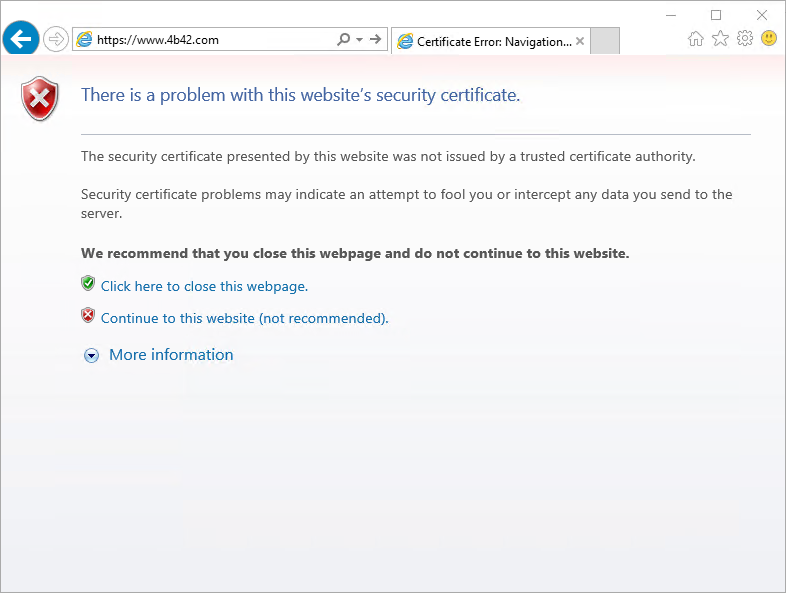 Internet Explorer
In den Browsern (Internet Explorer, oder ähnliche) erhalten Sie die Meldung :
Das Sicherheitszertifikat dieser Website wurde nicht von einer vertrauenswürdigen Zertifizierungsstelle ausgestellt.

Die Sicherheitszertifikatprobleme deuten eventuell auf den Versuch hin, Sie auszutricksen bzw. Daten die Sie an den Server gesendet haben abzufangen.
Sie erhalten diese Meldung in den Netzwerken von 4b42, da wir den Gesamten Datenverkehr in unserem Netzwerk auf Viren und Trojaner zu durchsuchen um Sie und Ihre Daten zu schützen.
To view this entry in full, you must be a customer of Securebit AG. You can order any product from our range.
If you are already a customer, you can log in
here
.