Situation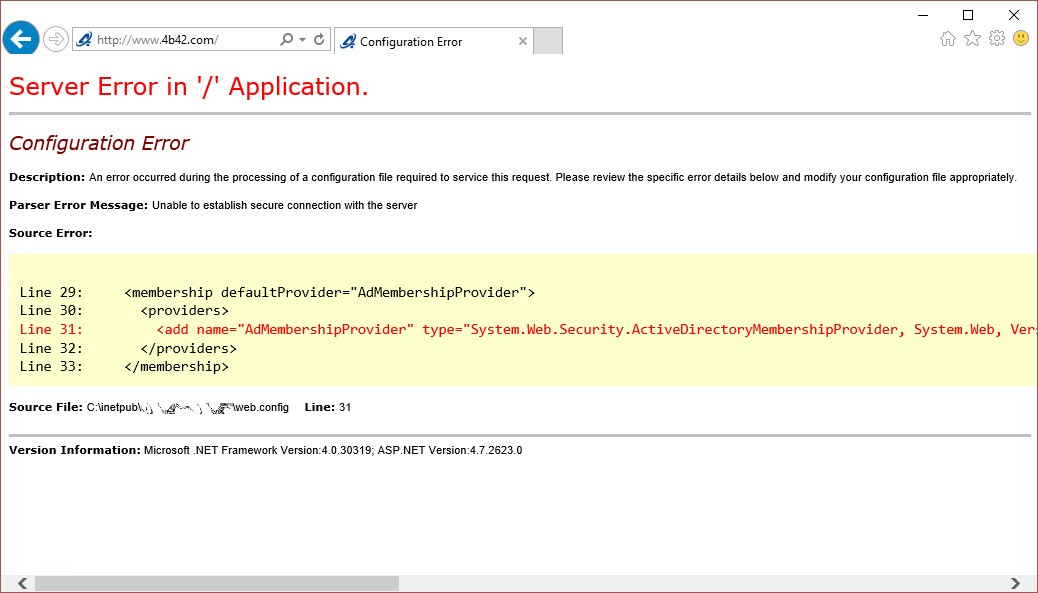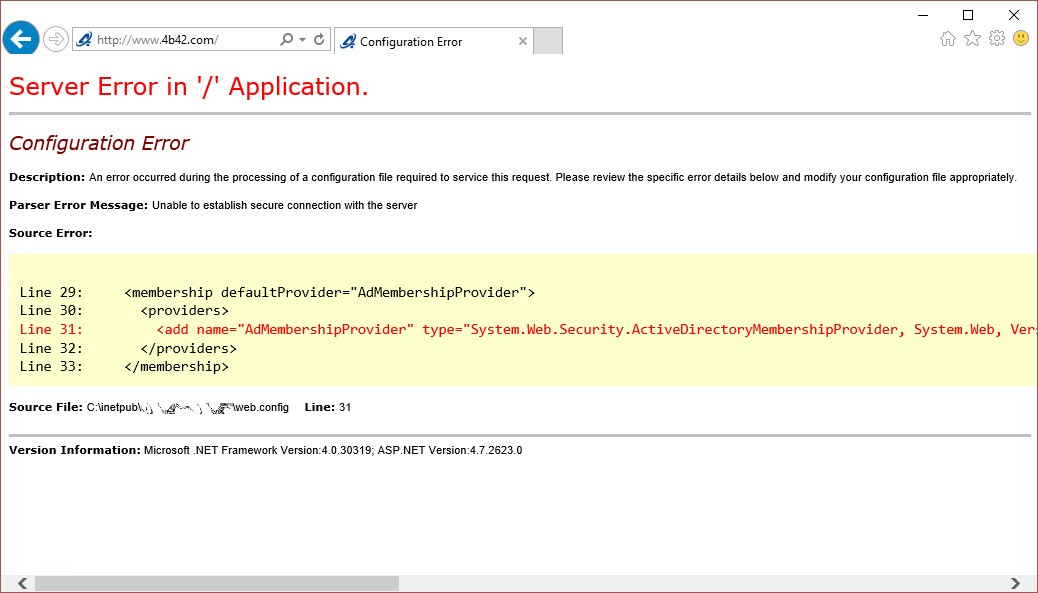 C# Server Error
Ich habe eine C# Anwendung auf einem anderen Projekt verwenden wollen und musste bei der Anmeldung feststellen, das dieser keine Verschlüsselte Verbindung mit dem Active Directory Server herstellen kann.
Unable to establish secure connection with the server
To view this entry in full, you must be a customer of Securebit AG. You can order any product from our range.
If you are already a customer, you can log in
here
.