Situation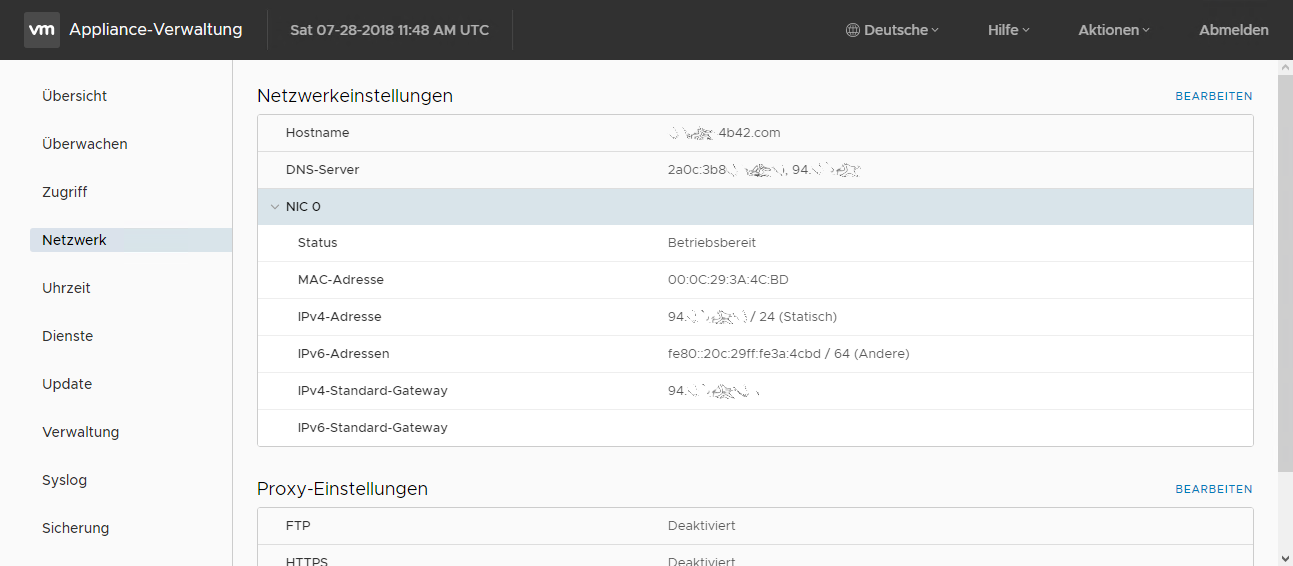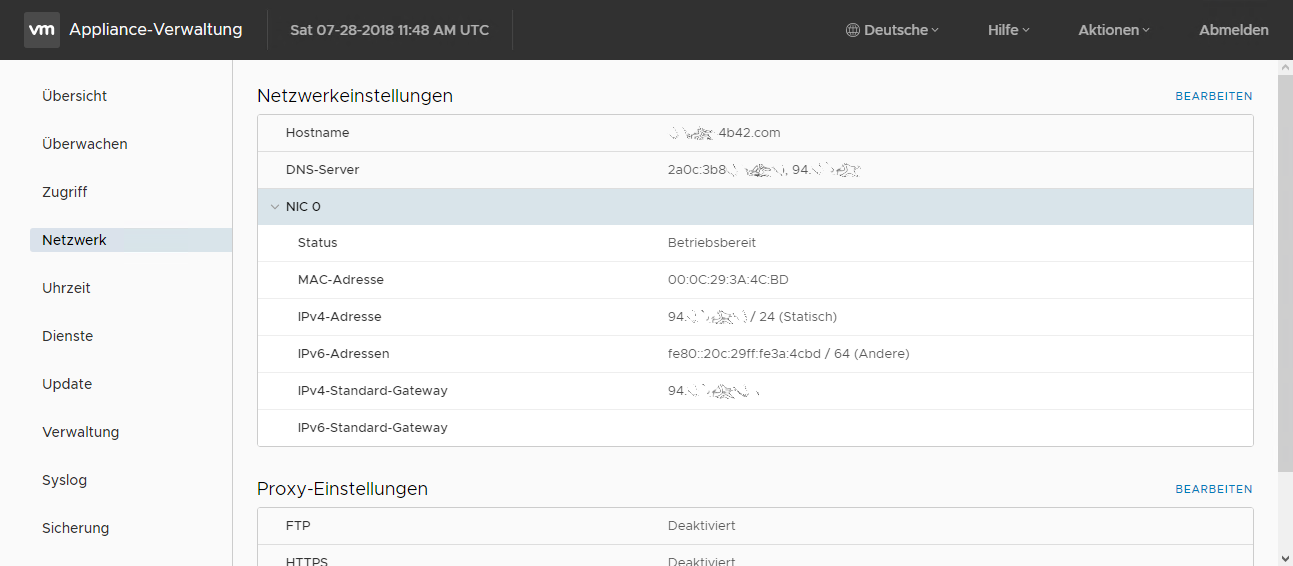 VCSA 6.7 IPv6
Ich hatte bereits bei der VMware vCenter Server Appliance Version 6.0 das Problem, das diese nach einem Neustart die IPv6 Konfiguration verloren hat. Da ich diese nicht all zu oft neu starten musste, habe ich diese einfach manuell Konfiguriert.
Nun habe ich eine VMware vCenter Server Appliance 6.5 am laufen und habe dieses Problem nach wie vor.
To view this entry in full, you must be a customer of Securebit AG. You can order any product from our range.
If you are already a customer, you can log in
here
.