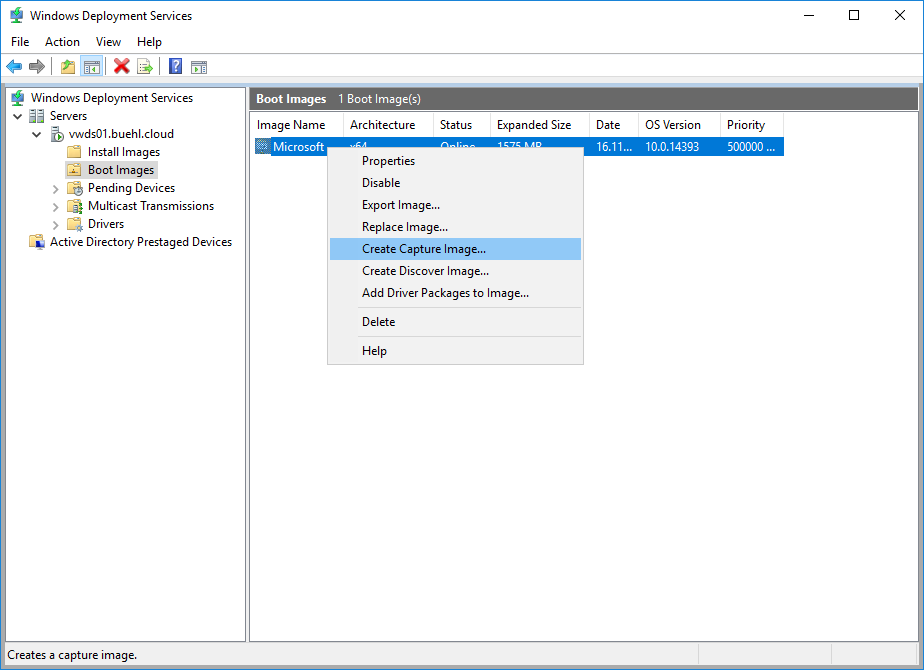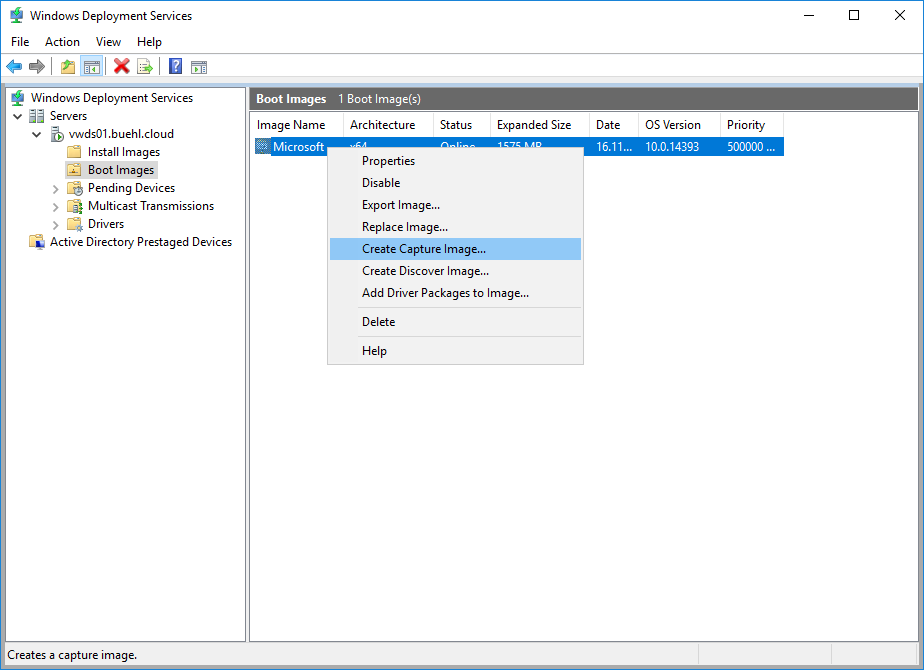 Capture Image erstellen
MIthilfe von Capture Images können Sie aus einer Bestehenden Microsoft Windows Installation eine install.wim Datei erstellen.
So haben Sie zum Beispiel die Möglichkeit ein Microsoft Windows Server zu installieren, die Windows Updates zu integrieren und daraus eine install.wim zu erstellen.
Importieren Sie die boot.wim der Installations-DVD in Ihren Windows Deployment Services Server und rechts klicken Sie auf das Boot Image und wählen Sie
Caputre Image erstellen
.
To view this entry in full, you must be a customer of Securebit AG. You can order any product from our range.
If you are already a customer, you can log in
here
.