Situation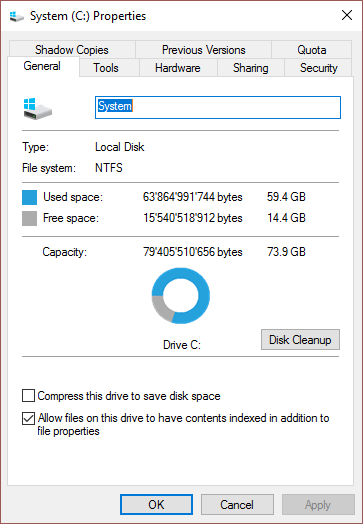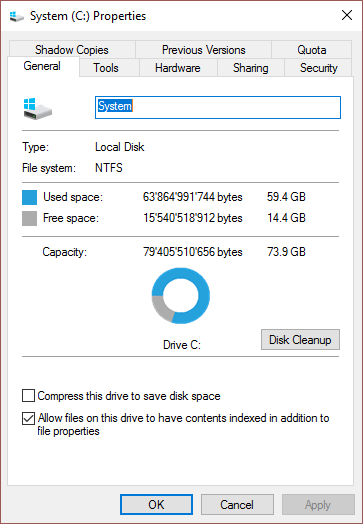 Speicherplatz System
Mein Monitoring System hat mich vor einigen Tagen darauf hingewiesen, das der freie Speicherplatz eines Servers unter 20% liegt. Der virtuelle Server hat eine 80 GB Festplatte auf der sich das Betriebssystem und die Exchange Programmdateien befinden.
Da ich die virtuelle Festplatte nicht unbedingt erweitern möchte, sofern nicht wirklich erforderlich, habe ich mit WinDirStat das System-Laufwerk analysiert und Festgestellt das 17 GB des Speichers von C:\\Windows\\WinSxS verwendet werden.
To view this entry in full, you must be a customer of Securebit AG. You can order any product from our range.
If you are already a customer, you can log in
here
.