Vorbereitung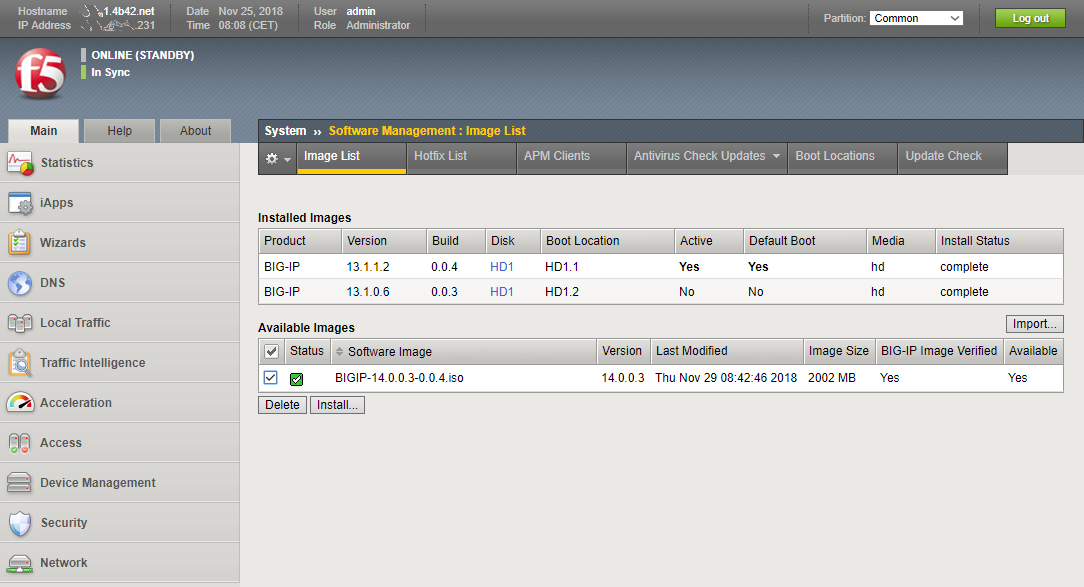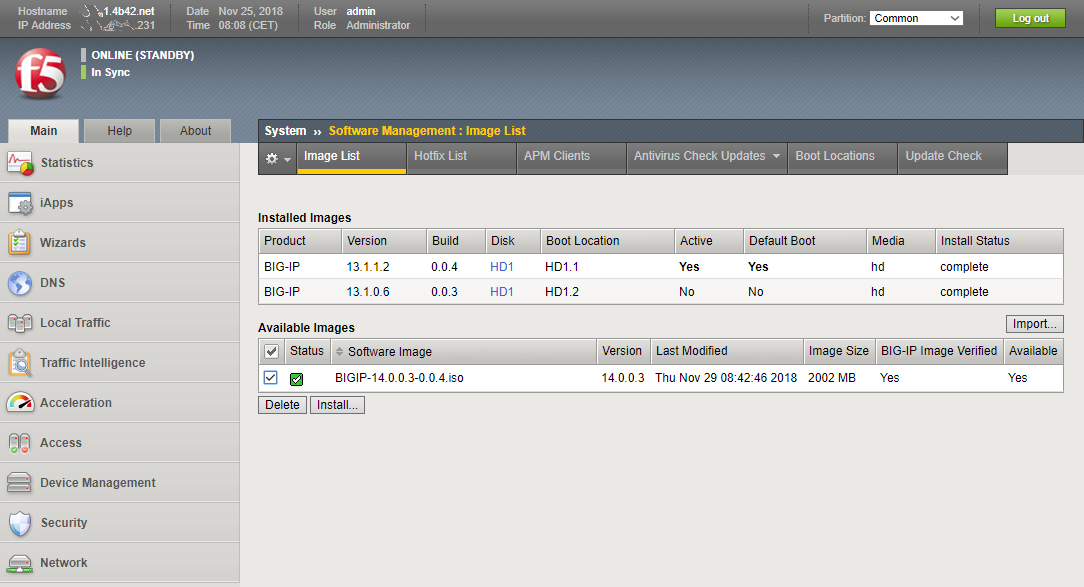 F5 Big IP Image List
Laden Sie die aktuellste Version für Ihre BIG IP von der [url=https://downloads.f5.com/esd/product.jsp?sw=BIG-IP&pro=big-ip_v14.x]F5 Website[/url] herunter. Kopieren Sie die Datei nach dem Download in das Verzeichnis
/shared/images
auf Ihrer F5 Big IP.
Melden Sie sich an dem Backend der F5 Big IP an und wechseln Sie in den Menüpunkt
System
->
Software Management
->
Image List
. Hier sehen Sie nun das zuvor hochbeladene Image
BIGIP-14.0.0.3-0.0.4.iso
, wählen Sie dieses aus und klicken Sie auf
Install
.
To view this entry in full, you must be a customer of Securebit AG. You can order any product from our range.
If you are already a customer, you can log in
here
.