Situation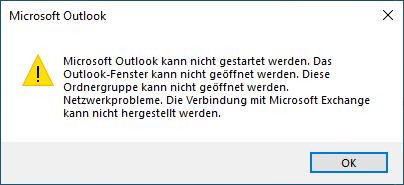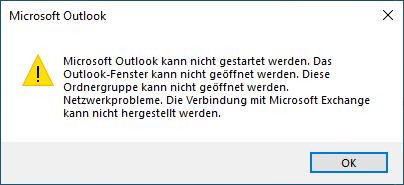 Microsoft Outlook
Ich kann seit dem Upgrade auf die Windows Version 1903 mein Outlook nicht mehr verwenden:
Microsoft Outlook kann nicht gestartet werden. Das Outlook-Fenster kann nicht geöffnet weerden. Diese Ordnergruppe kann nicht geöffnet werden. Netzwerkprobleme. Die Verbindung mit Microsoft Exchange kann nicht hergestellt werden.
To view this entry in full, you must be a customer of Securebit AG. You can order any product from our range.
If you are already a customer, you can log in
here
.