Vorwort
Da ein Kollege von archlinux schwärmt habe ich heute beschlossen mit das Betriebssystem in einer virtuellen Maschine zu installieren.
Voraussetzungen
- Archlinux Image (archlinux-2020.01.01-x86_64.iso)
Vorbereitung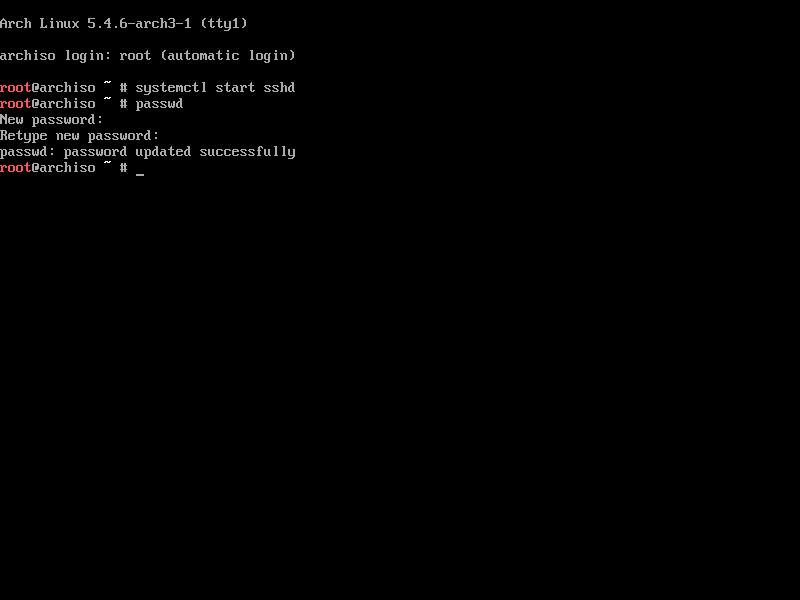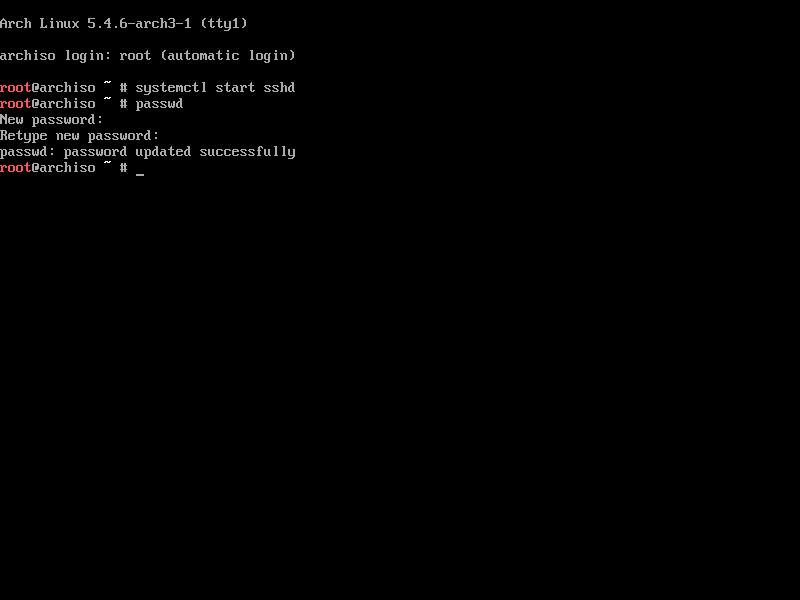 archlinux enable ssh
Erstellen Sie eine virtuelle Maschine, ich habe bei mir auf dem System eine mit einem CPU, vier GB RAM und 20 GB Festplatte erstellt.
Legen Sie das ISO Image in das virtuelle CD-ROM Laufwerk und starten Sie die VM.
Alternativ können Sie das Image auch auf einen USB Stick schreiben:
dd if=archlinux.img of=/dev/sdX bs=16M && sync
Nachdem das System gestartet wurde, sollten Sie den SSH Dienst starten, damit Sie sich mit einem SSH Client auf das System verbinden, die folgenden Befehle kopieren und einfügen können.
systemctl start sshd
Anschliessend müssen Sie noch ein Passwort für den root Benutzer definieren. Geben Sie dazu passwd ein:
passwd
New password:
Retype new password:
passwd: password updated successfully
To view this entry in full, you must be a customer of Securebit AG. You can order any product from our range.
If you are already a customer, you can log in
here
.