Situation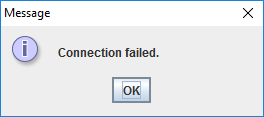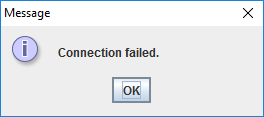 iDRAC Connection failed
Ich wollte heute einen Dell Poweredge Server in Betrieb nehmen und musste auf die Konsole des Server zugreifen, um ein paar Systemanpassungen vorzunehmen. Leider konnte sich der Java Client nicht mit dem Server verbinden und zeigte immer die Meldung
Connection failed.
Im Internet wird als Workaround angegeben, dass man eine ältere Java Version installieren soll. Da ich aber die aktuelle Version behalten möchte habe ich nach einer alternative gefunden, welche ich hier kurz zeigen möchte.
To view this entry in full, you must be a customer of Securebit AG. You can order any product from our range.
If you are already a customer, you can log in
here
.