Situation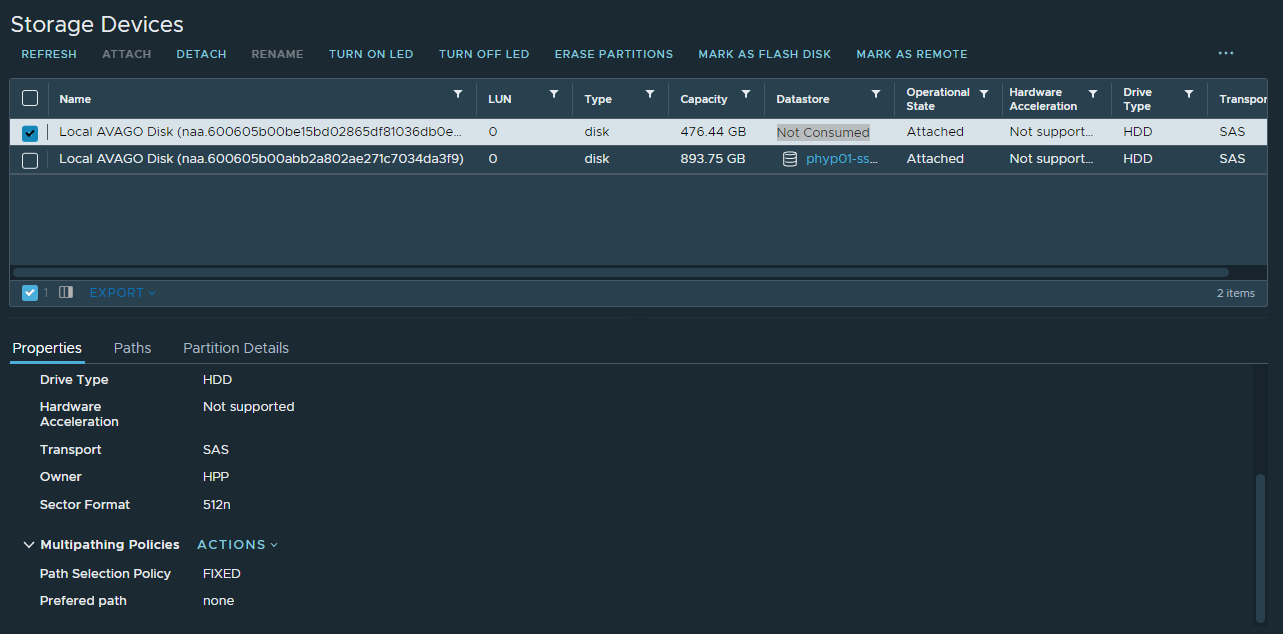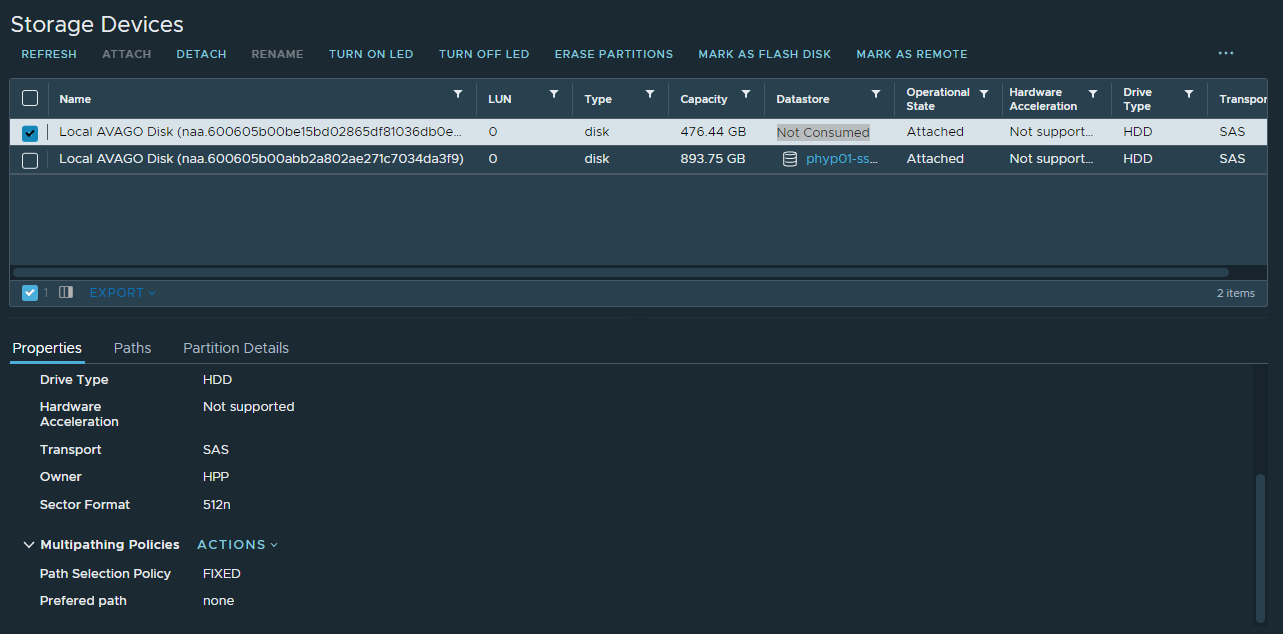 VMware vSphere Datastore
Wir hatten heute bei einem Hypervisor das Problem, dass der Datastore nicht mehr angezeigt wurde und VMware vSphere nicht mehr auf die virtuellen Maschinen zugreifen konnte. Da VMware vSphere allerdings ohne Fehlermeldungen startet und auch sonst funktioniert, scheint die Hardware in Ordnung zu sein.
In der Konfigration des Servers werden beide Speicher angezeigt, allerdings einer als "Not consumed".
To view this entry in full, you must be a customer of Securebit AG. You can order any product from our range.
If you are already a customer, you can log in
here
.