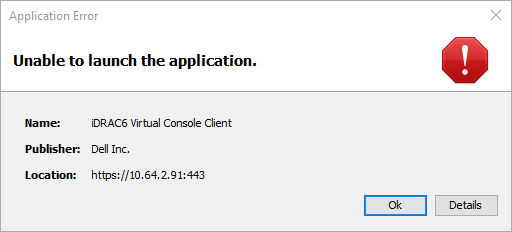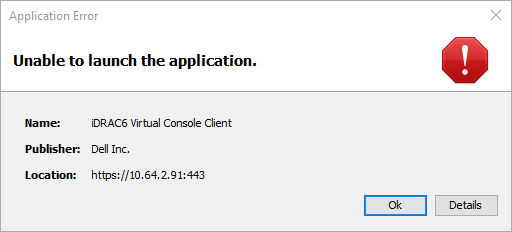 Dell iDRAC Java
Bei einem Kunden-Server hatten wir heute das Problem, dass wir die IDRAC nicht mehr aufrufen können und folgende Fehlermeldung erhalten:
Unable to launch the application.
Name: iDRAC Virtual Console Client
Publisher: Dell Inc.
Diese Meldung wird nach jedem Java Update erneut angezeigt und daher müssen die folgenden anpassungen nach jedem Update erneut vorgenommen werden.
To view this entry in full, you must be a customer of Securebit AG. You can order any product from our range.
If you are already a customer, you can log in
here
.